The Good Food movement is growing fast, as many millions of Americans demand alternatives to the deeply entrenched industrial food system and greater access to sustainably produced vegetables, fruits, meat, and dairy. This movement is promoting better health and a cleaner environment, and is producing fresher and tastier food grown locally. It is also creating and expanding businesses, and generating wealth across America.
Good Food on Every Table is intended to be a primary source for people who are interested in the Good Food movement, in its myriad aspects. The goal is to raise the profile of the Good Food movement and the opportunities it is creating.
It is telling the stories, many of them inspirational, of pioneers and successful entrepreneurs who have been driving the movement in all of its many aspects, from farm to market to table. And, we hope, it will raise awareness of success stories that also serve as replicable models, which people all over can adopt in their personal lives and their communities.
This website was created by Jim Slama — who as president of FamilyFarmed.org is one of the nation's leading advocates and facilitators for Good Food producers, marketers, artisans, and entrepreneurs — and Bob Benenson, a journalist of more than 30 years of experience whose passion for Good Food prompted him to take up writing about these topics after a long career in political reporting. Their biographies follow: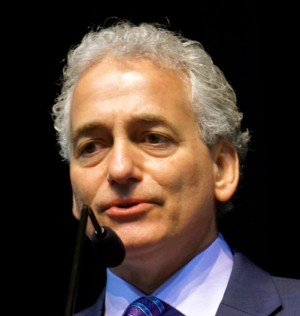 Jim Slama has been a leader in promoting environmental sustainability and the Good Food movement for more than two decades. He is founder of FamilyFarmed.org, which encourages the production, marketing, and distribution of locally grown and responsibly produced food. His work has been featured in many national media publications and he has spoken at many leading food and environmental conferences.
FamilyFarmed.org expands the market for local farmers and producers. Slama works with many leading trade buyers for local food, including Whole Foods Market, Chipotle Mexican Grill, Compass Group, SYSCO, Chicago's McCormick Place convention center, Goodness Greeness, and others, to connect them with producers.
Through his work at FamilyFarmed.org, Slama produces the Good Food Festival and Conference held annually in Chicago. This nationally significant gathering to advance the Good Food movement includes a trade show, policy summit, financing conference, and food festival. Its purpose is to link local farmers and family-owned producers of food and farm products with the public, trade buyers, and leaders in the field to foster relationships that facilitate the growth of the Good Food movement.
The Good Food Financing and Innovation conference has connected numerous entrepreneurs with investors and lenders and helped create more than 300 new jobs.
Slama is co-editor of Wholesale Success: A Farmer's Guide to Food Safety, Selling, Postharvest Handling, and Packing Produce, a guidebook now in its third edition that trains farmers selling to wholesale markets. The manual helps operators of small- to mid-size farms develop the skills needed to sell produce to larger buyers, and covers topics such as food safety, post-harvest handling, and developing relationships with customers. FamilyFarmed.org has trained more than 6,000 farmers across the country in these methods with support of the United States Department of Agriculture (USDA).
Slama had an accomplished track record in environmental advocacy leading up to the formation of FamilyFarmed.org. In 1996, he launched the organization Sustain on the heels of creating a successful multimedia campaign that shut down an incinerator that had released 150,000 pounds of lead into the air annually.
Sustain went on to become one of the country's leading environmental communication groups and had many regional and national victories. These included the Keep Organic, Organic campaign, developed in partnership with the Organic Trade Association. The effort helped generate 275,000 comments to the USDA opposing standards that would have allowed food that was genetically engineered, irradiated, and grown in sewage sludge to be called organic.
Slama and his companies have received a great deal of recognition. FamilyFarmed.org's work earned the Yahoo! for Good Green Award. He was named by Crain's Chicago Business to its "Forty Under 40" annual list of leading young business and civic leaders.
Slama also received the Chicago Tribune Good Eating Award for his contributions to the Chicago-area food and beverage world. He was the founding publisher and editor of Conscious Choice magazine, which Utne Reader named among the Best of the Alternative Press nine times during his 14-year tenure. His work has been featured in Crain's Chicago Business, the New York Times, Ode Magazine, Chicago Magazine, the Chicago Tribune, and the San Francisco Chronicle.
Bob Benenson is a veteran journalist who covered elections and other political issues for Congressional Quarterly in Washington, D.C., for 30 years, then turned his attention to writing about food after he and his wife, Barb, moved to Chicago in 2011.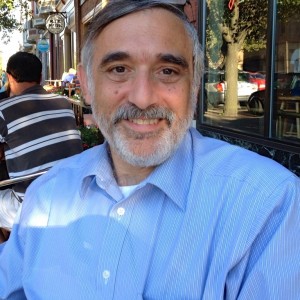 Benenson is a writing pro who has received much praise for his ability to produce intensely reported, well-written, and richly analytical long-form copy. He also has a knack for vibrant story-telling that brings his subjects to life. He is also leveraging his 11 years as Congressional Quarterly's politics editor to make sure that the readers' experience at Good Food on Every Table is both informative and enjoyable.
Benenson has focused his food writing on a wide variety of aspects of the Good Food movement, including sustainable and organic growing methods, retailers and farmers markets that provide sustainably produced food to the public, urban agriculture, farm-to-table restaurants, and food artisanship (an area that covers his longtime interest in craft beer and spirits).
The Benensons walk the walk, having in 2012 sold the Illinois farm Barb inherited from her father to Iroquois Valley Farms, a company that invests in farmland in order to convert it from conventional to organic production.