by Bob Benenson, FamilyFarmed
Like children count the days until Christmas, more than a few Chicago-area Good Food lovers count the days until Green City Market's annual Chef BBQ. The 2018 edition, held July 19, was a delicious success, with a sizable complement of leading chefs and restaurants, brewers, distillers, bakers and others indulging a crowd of thousands. Even the weather cooperated, with a temperate break from the heat that usually accompanies the midsummer event.
But the biggest beneficiaries of the Chef BBQ aren't the satisfied attendees. The BBQ is a fundraiser that provides resources for Green City Market's main location in Chicago's Lincoln Park and three recently opened satellite locations, all of which provide regional farmers from Illinois, Michigan, Indiana and Wisconsin with a place to sell their goods to the fast-growing constituency of consumers seeking food grown locally using sustainable, humane and fair practices. The BBQ also helps fund Green City Market's food education programs for children and its food access programs that enable lower-income customers to enjoy the seasonal bounty of fresh, healthy food that once was mostly limited to more affluent consumers.
We sat down with Green City Market Executive Director Melissa Flynn on July 25 to discuss this big annual event and its positive ripple effect on our local Good Food movement. Excerpts from the interview follow.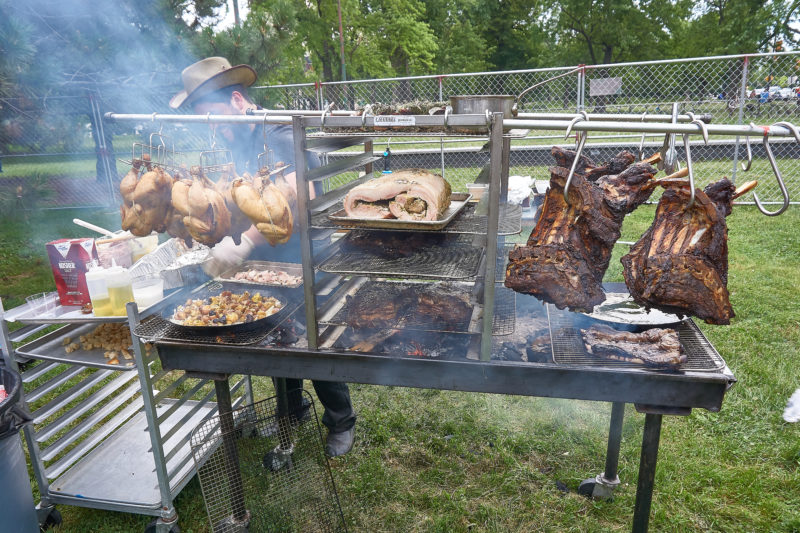 On How The Chef BBQ Helps Farmers
"It's of course a foodie's heaven… People really enjoy it, they experience things they wouldn't normally experience and get to taste from chefs that, if you go there, it can be a little bit cost-prohibitive at times. They get to decide, 'Ooh, now I want to go visit this restaurant or chef.' But the bigger reason why we do it is really helping our farmers get exposure and letting Chicagoland know that we have incredible produce in the Midwest, right here… We have great produce and the chefs do an amazing job of taking the produce and not really doing overly complicated things with it… It just goes to show you don't have to be one of these amazing chefs who come here to have the produce really create an incredible meal for you. Using great produce from the beginning, you can do simple things and have a great healthy local meal for your family."
On The Taste Advantage of Fresh-Picked Local Food
"When you buy fresh produce in season, you get better nutrition, it's picked yesterday so you're not losing the nutrition in the travel time. And it just tastes so good. I have a lot of older people who come to market and literally are like, 'This reminds me of being a kid.'"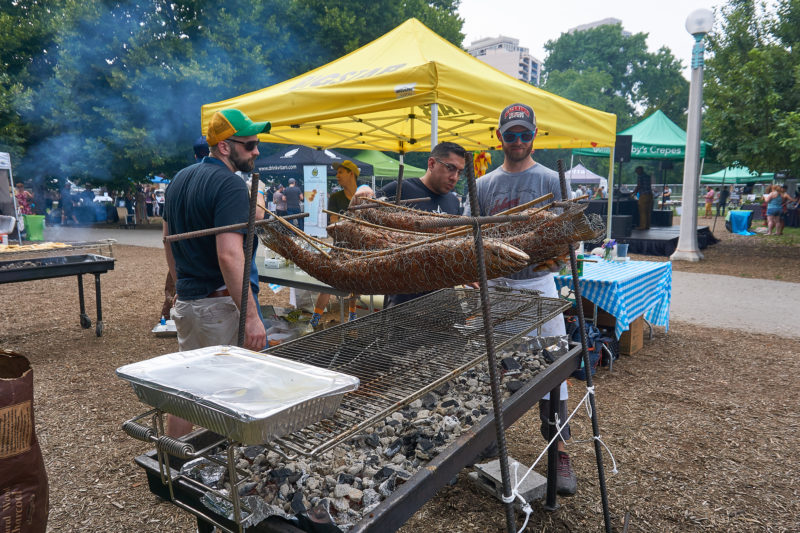 On Green City's Summer Satellite Markets
In the West Loop neighborhood: "I'll start from West Loop, which is our oldest satellite market. It's doing well, the neighborhood is being really supportive of it… We're really becoming part of the community, and that's very important to success for a farmers market." (The West Loop market is held Saturdays at Mary Bartelme Park from 8 a.m. to 1 p.m.)
The " Produce Box" at Boxville in the South Side Bronzeville neighborhood: Boxville is going well. But again with a new market, it's slower. It's bringing produce back into an area that hasn't always had access to it. That's where we have a lot of conversations with people telling me, 'I haven't eaten strawberries in years, they're terrible.' Literally, one lady tasted it, tears in her eyes, she said, 'This is what I remember of food.' It's getting people aware that we're there, comfortable with what we have to offer, lots of tastings, lots of opportunities for recipe sharing and things like that to become part of that community." (Boxville, a complex of converted shipping containers, is located adjacent to the 51st Street Green Line CTA station and operates on Wednesdays from 4 to 7 p.m.)
The Park At Wrigley, located next to Wrigley Field: "We're in our second year. Again, it's a little bit slower building up presence in the community and just awareness. Last year, we were part of a construction zone and it was hard for people to find us. This year, we're getting more traction, letting people know we're there, and developing different ways to connect with the community…. It's such an iconic presence that most people only associate it with one thing. Wrigley is really trying to do a lot to be part of the community and let people know we're here on non-game days as well."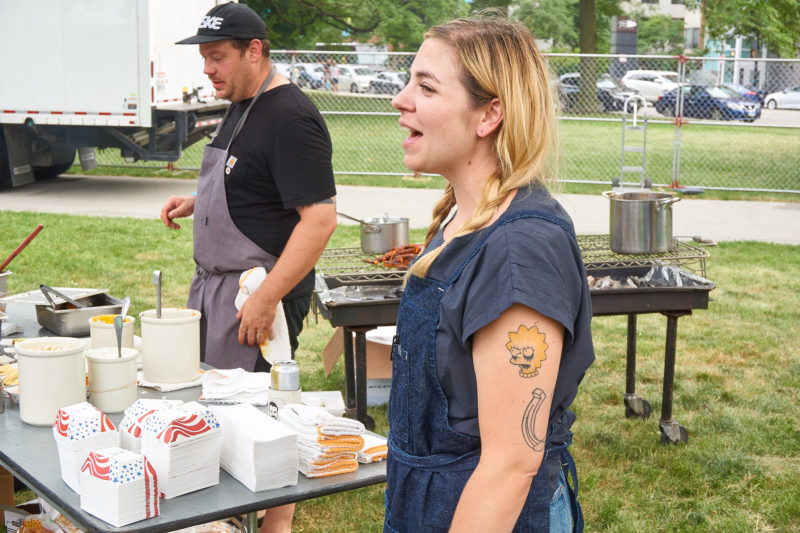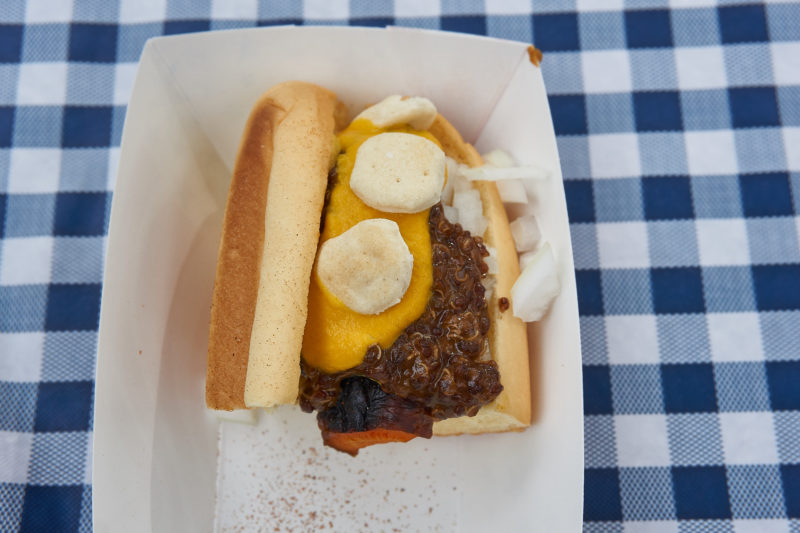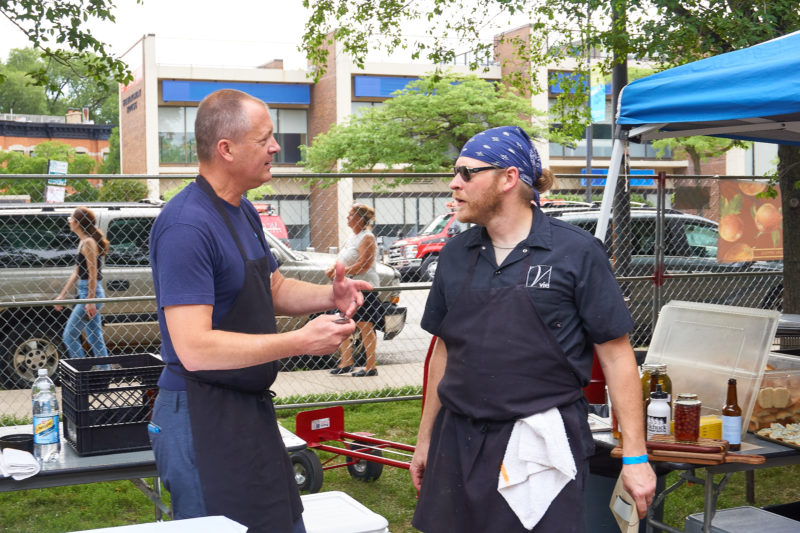 Instilling Good Values In Children
"We piloted two in-school education program, one at Manierre Elementary School and one at DePaul College Prep [High School]… When we first got into Manierre, a lot of the students hadn't had access to different food and simply didn't know different varieties of food. We don't eat vegetables. Some of them cooked, and by the end they were making homemade ricotta, they were making vegetable dumplings. They were very proud and excited to show their parents a vegetable stir-fry that they did all on their own. And every one of them ate every last vegetable they put in there. And just having them talked through reading a label and understanding what they are putting in their body. It's really empowering for them… Students were really excited and proud when we came back from the holiday break to say, This is what we made at home and this is what I made for my mom or my grandparents or parents. We found that to be really exciting."
"At DePaul College Prep, with high schoolers, it was really clicking for them that, I've got to feed myself soon. So learning about nutrition, learning about the economics of if you buy a can of something, it doesn't go very far and it costs a lot, but could you buy a bag of beans and make your own refried beans… We did kind of a Top Chef challenge with them. They went from trying to measure out flour for a bread we were making with measuring spoons, not measuring cups, all the way to making a pear tatin. It was amazing the transformation of these kids, and so quickly. Given the opportunity, people want to be able to feed themselves and know what they're putting in their bodies, at a young age."
"Our Chef BBQ and incredible donors is what helps support these programs. Of course the schools don't have money for this additional programming. The events that we do and the chefs that help us is so unbelievably important, because it keeps the Market running, it allows our farmers to earn a living wage and it allows us to be in the community so that the next generation of eaters cares about where their food comes from."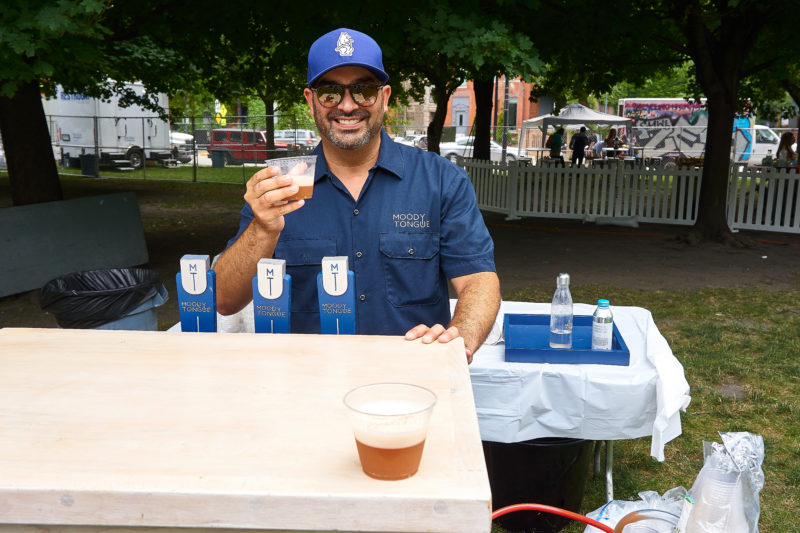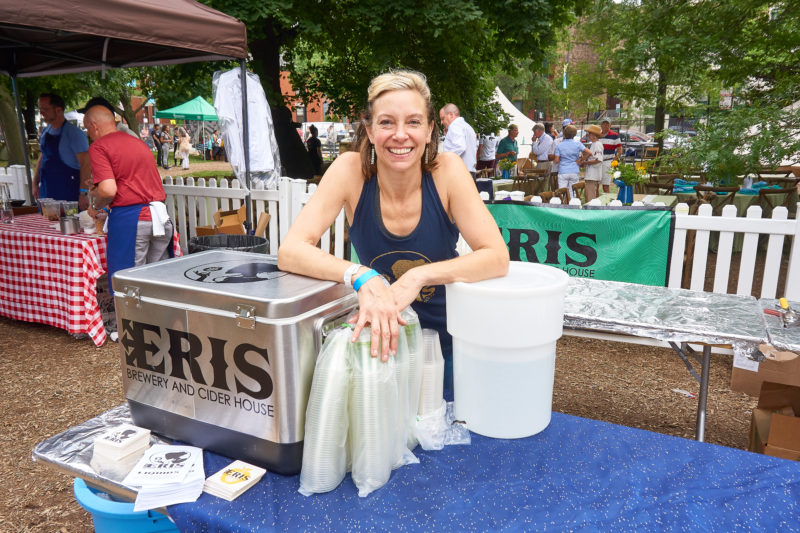 Enabling SNAP and Illinois LINK Beneficiaries To Shop Healthy
"As an organization, one of the things we're working on is if, God forbid, things go bad in September with the Farm Bill, and there are greater challenges and cuts to LINK, we are working on ways that we can continue regardless, because we are not going to turn somebody away… Everybody deserves access to Good Food. When people stand at our info booth and talk to people who are using LINK, it is every age, it is every demographic, it is every culture, it is your neighbor, it is your friend, it is your grandmother. We all deserve access to Good Food and it is really important we work together."
On Green City Market's "A (Mostly) Veggie Affair in Chicago on Nov. 8: "It will be at Lakeshore Beverage, 20-plus chefs cooking, incredible beverages, in a way to highlight the fall bounty of what comes in that time of year, because Good Food doesn't stop in the Midwest in August, we continue. It's a great opportunity. That event, in particular, the majority of the proceeds to specifically to our LINK program."
FamilyFarmed's name derives from the organization's mission to help family farmers with small acreage connect with commercial buyers and consumers so they can succeed financially. FamilyFarmed's Good Food EXPO began in 2004 as the Good Food Trade Show with the specific aim to connect farmers to trade buyers, and since 2010, our nationally renowned Farmer Training programs have provided workshops for more than 14,700 farmers in 43 states. FamilyFarmed and its CEO Jim Slama have been closely engaged with Green City Market since nearly its inception 19 years ago; some of us with the organization (including this writer) are regular customers, and we were well represented at this year's Chef BBQ.