[Note: This article was originally published on Huffington Post on Nov. 7, 2013.  A public comment period for the Food and Drug Administration's proposed food safety regulations referenced in the original article has expired, and the FDA ultimately decided to withdraw the proposed regulations for a pending re-draft.]
The Good Food Movement is the fastest growing segment of the food industry. People from all walks of life are now actively seeking out local and sustainable food produced by family farmers.
But this movement — which is bringing major health, environmental and economic benefits to tens of millions of Americans — faces an imminent threat from an unexpected source: new food safety regulations, written by the federal government, that if left unchanged would overburden some family farmers to the point that they may go under.
Here is what is at stake. Over the past two decades, the number of farmers markets in America has quadrupled to 8,144. Just as importantly, supermarkets, restaurants, schools, hospitals and other wholesale buyers are increasingly using food they procured from local farmers.
Now one of the biggest problems of the movement is keeping up with the demand. People just can't get enough Good Food! But to grow the supply, we need federal policies and programs that support, not hinder, existing and new farmers in their efforts to grow more fruits and vegetables for local markets.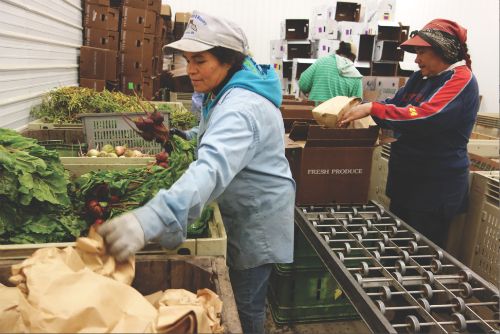 Photo credit: Atina Diffley
Unfortunately, those new food safety rules being promulgated by the U.S. Food and Drug Administration (FDA) may do just the opposite. That is, if the regulations take effect as currently written.
The source of this dilemma is the well-meant and benignly named Food Safety Modernization Act (FSMA) that was enacted by Congress in 2010. According to the FDA, the law "aims to ensure the U.S. food supply is safe by shifting the focus from responding to contamination to preventing it." Certainly this is an admirable goal, and if implemented properly, FSMA can help prevent the outbreaks of food-borne illnesses that are now distressingly commonplace — though seldom traced back to small local and regional producers.
Yet the biggest danger these proposed rules represent is, in fact, its impact on small farms. The FDA rules may drive some farms out of business because those with less than $500,000 in sales that sell mostly to commercial customers would have to pay four to six percent of their gross revenue to comply with the new regulations. That's a big nut to crack for small and/or beginning farmers.
Critics are concerned that some of the most costly practices that would be required are not justified based on the available science. One glaring example is in the water testing section of the standards, which has been deemed by critics to be onerous and even faulty. This is because the standards use generic e-coli as a base measurement for contamination. The problem: generic e-coli is extremely common in water supplies across the country, yet it does not correlate at all with the risk to human health.
Another problem is that the rules will make it extremely difficult for farmers to use compost and manures as fertilizer. These natural systems are extremely important for organic and sustainable farmers and the new rules would stop most farmers from utilizing them. Preventing the use of these time-tested methods to increase soil fertility will either drive up farmers' costs — or force them to use synthetic fertilizers, which may have a negative impact on the environment and, in the long run, on soil health, ultimately weakening the viability of our nation's food system.
The rules would also restrict farmers from engaging in value-added processing (for example, making and selling jam from excess fruit), and aggregating what they produce with food from neighboring farms to sell to wholesale buyers.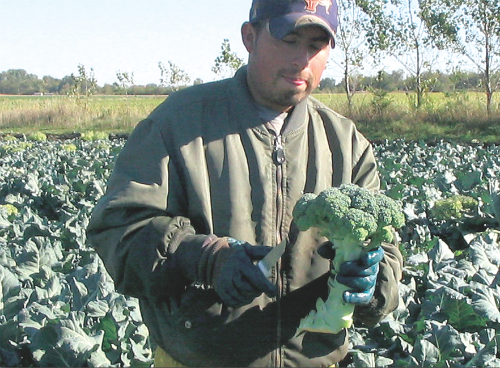 Photo credit: Atina Diffley
 These are two of the most popular business practices of local 
food hubs
, another fast-growing segment of the Good Food Movement that is being touted by the USDA itself and by other small-farm advocates for its role in building the supply of local food. Unfortunately, the proposed FDA rules would discourage these businesses by regulating them in the same manner as they regulate large-scale food processors.
Another issue is the lack of training support for small farmers and processors to enable them to comply with the new standards. While FSMA specifically stated that training programs would be created to help producers meet the new regulations, Congress has not allocated any funds for this purpose.
In fact, just the opposite has happened. In the past year Congress has failed to renew support for most of the programs that support small farms and value-added processors, despite the fact that this niche is the fastest growing section of the food economy.
The inability of Congress to pass a new Farm Bill cut many programs this year and threatens them again for the next federal fiscal year. These programs include: Beginning Farmer and Rancher Development Program (BFRDP), Farmers Market Promotion Program(FMPP), Organic Agriculture Research and Extension Initiative (OREI), Outreach and Assistance to Socially Disadvantaged Farmers and Ranchers (OASDFR), and Specialty Crop Research Initiative (SCRI).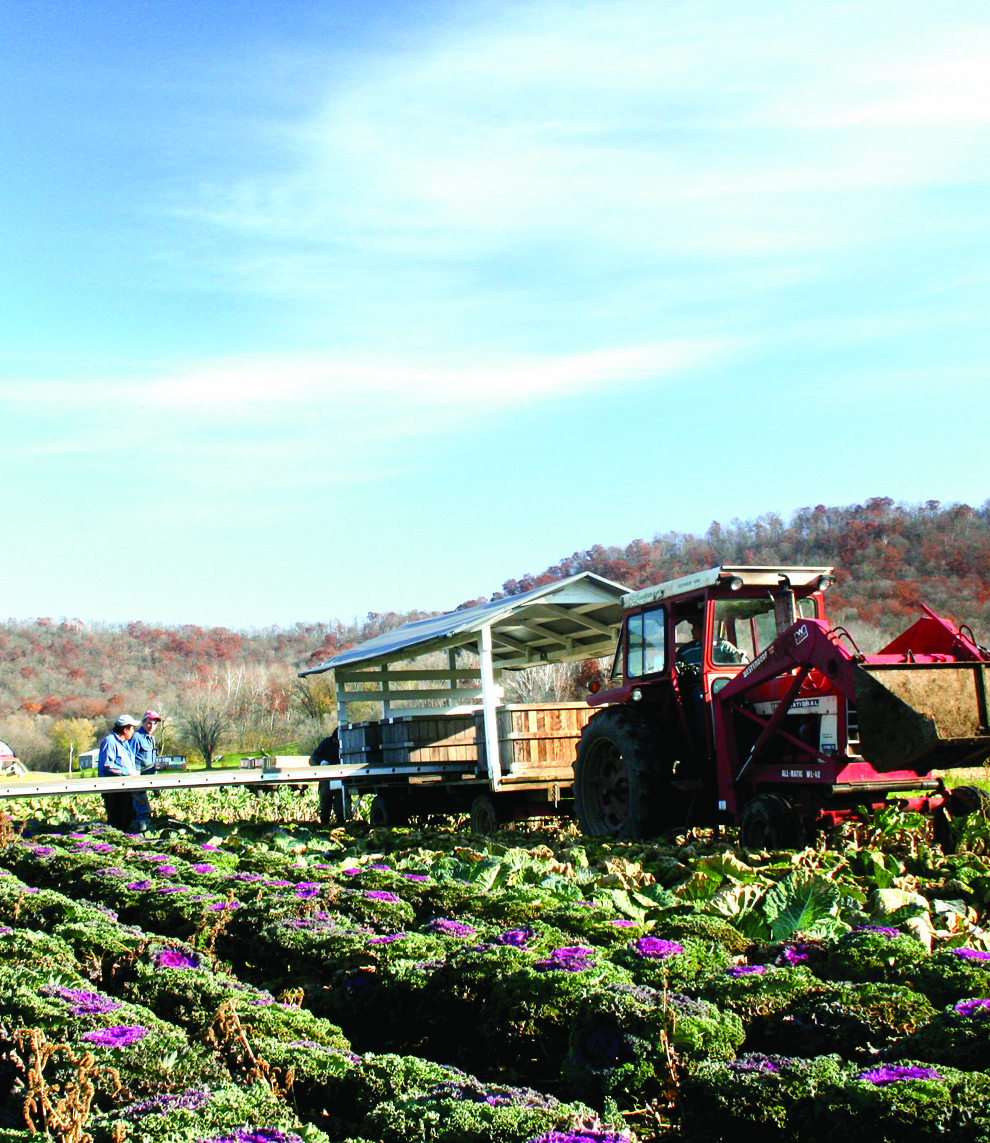 Photo credit: Harmony Valley Farm
So what's the answer? It's time for the feds to do a voluntary recall on food safety standards and start fresh. Since there are clear problems in the proposed rules, combined with a lack of resources to support farmers and processors to adopt best practices, the process must change. The FDA needs to get it right by developing fair standards that offer small farmers and food hubs a level playing field.
To do this, the Agency will need to step back and listen to the feedback given by the public and farmers during the current comment period, release a revised set of rules, and once again seek comment. This approach is advocated by many including the National Association of State Departments of Agriculture, and is the only way to ensure that the FDA gets it right. In addition, Congress needs to renew and increase funding for programs that support farms and food businesses driving the boom in Good Food.
If you care about this issue, the National Sustainable Agriculture Coalition has compiled in-depth coverage about the threats the proposed rules pose for small farms and food businesses. I hope you will join us in doing so!
Jim Slama is the president of FamilyFarmed.org, which helps grow the Good Food Movement. In the past few years, this non-profit organization has trained more than 6,000 farmers in food safety and post-harvest handling through its Wholesale Success program. Its On-Farm Food Safety program offers a free system for farms to adopt best practices in food safety. Follow Jim on Twitter @familyfarmed.org and read his work atgoodfoodoneverytable.com.
Follow Jim Slama on Twitter: www.twitter.com/FamilyFarmed