by Bob Benenson, FamilyFarmed
Until now, the only "rhubarb" at Chicago's Wrigley Field would have been a heated argument between a baseball manager and umpire. But a new evening farmers market, being launched this Thursday (June 14), will bring real rhubarb to the brand-new Park at Wrigley, located just outside the home field of the World Series Champion Chicago Cubs.
Green City Market — which for 19 years has been the pacesetter for Chicago's farmers market community — is heading the farmers market initiative. It is just one of several satellites of its longtime site at the south end of the city's Lincoln Park, and the nonprofit's latest expansion since the opening of a second seasonal Saturday market in the West Loop neighborhood near Chicago's "Restaurant Row."
And rhubarb is one of the seasonal vegetables that vendors should have available at the Wrigley market, which will take place from 4 p.m to 8 p.m. every Thursday through October when the Cubs do not have a home game (click here for a full schedule).
After the Ricketts family bought the baseball team in 2009, they came up with a plan to update the revered but timeworn stadium. And in a deal with city officials, the new owners agreed to pay for the Wrigley Field upgrades in exchange for being allowed to transform the area adjacent to the ballpark. Those developments include The Park at Wrigley, an adjacent building housing the Cubs' team offices, and the Hotel Zachary that is rising directly across Clark Street.
Cubs President Tom Ricketts and other team officials conducted community outreach before designing their plans for The Park at Wrigley, and learned there was a strong desire for a farmers market serving Lakeview, the Chicago neighborhood in which Wrigley Field is located. "Starting a new market is always a challenge, but starting a new market where there's already community interest and community support makes it a really exciting opportunity," said Melissa Flynn, Green City's Market's executive director.
Melissa said Hickory Street Capital, the company managing the project for the Ricketts family, approached Green City about the viability of a farmers market at the site. "We continued the discussion, invited them to our outdoor market," Melissa said. "It was a long collaborative process of just making sure they understood what goes into a successful market. It was really fun, trying to understand what their goals were for it and what we could bring to the table and what our goals would be doing a market with them."
Lakeview is located on Chicago's relatively affluent North Side. But Kathleen Williams, Green City's market manager, said it is a mistake to think that there is no food want on the North Side, and added that the transit-friendly location of The Park at Wrigley should help address that.
"We did a lot of research on the LINK-matching community of farmers markets in that area, and there are only a couple that match LINK (Illinois' program that manages the federal Supplemental Nutrition Assistance Program, or SNAP)," Kathleen said. "We're really excited to push our matching for LINK dollars forward. That was the number one factor for us to move forward with the new location in that neighborhood was the access to public transportation and how many LINK participants that we could access at that market as well."
And the goal of increasing food access for underserved communities is also the driver behind the "Produce Box," yet another Green City Market initiative, which is scheduled to launch in the South Side's Bronzeville community on the evening of Wednesday, June 21 — just six days after the first market at Wrigley.
Even more than the Wrigley market, the Produce Box is aimed at a lower-income community — most of whose residents are African Americans— that has Good Food access issues. According to Kathleen, "What we will do is aggregate food from our vendors at this location on Wednesdays, pack it in a van that we are raising funds for, and we will bring it to Bronzeville. We have a shipping container that is getting refurbished right now, and it is right inside the 51st Street Green Line stop. It's a huge thoroughfare for the neighborhood people to walk through."
She continued, "Our LINK matching program will be available at that location as well. We're also going to have food demos every single Wednesday to really showcase the products that are there and inspire the community about how to cook with local ingredients and give recipes out and really create that demand for the produce. We'll also have kids' programming there through out Club Sprouts programs, so it's going to be a place to gather around food."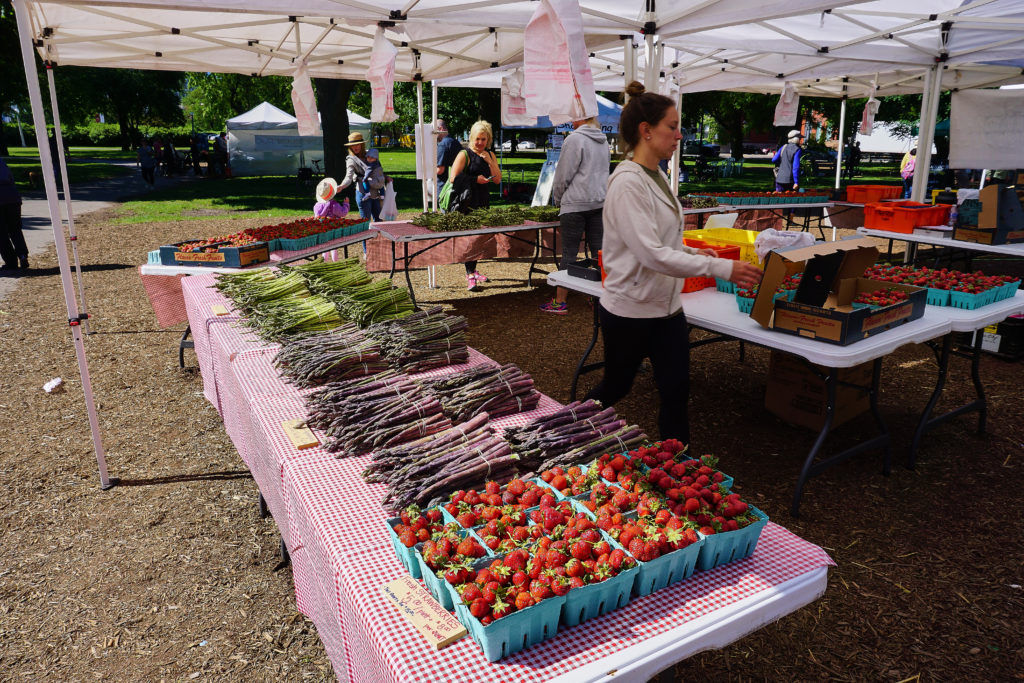 Other new programs are in the works, including an "Ask a Market Farmer" series of interviews with vendors at Green City Market and two South Side collaborators: the 61st Street Farmers Market at the Experimental Station in Hyde Park, and The Plant, a food business incubator in Back of the Yards; and a series of school workshops that will extend Green City Market's educational mission.
"We are absolutely in a huge growth period," Kathleen said. "To be honest, it's a little overwhelming, but it's exciting because we are expanding our mission in new and creative ways, and actually pushing our educational and access programs forward."
And Melissa added that these expansions of Green City Market's social missions raise the importance of the organization's big annual fundraiser: the Chef BBQ, which is scheduled for Thursday, July 20 from 5 p.m. to 8:30 p.m. Click here to learn more and purchase general admission tickets.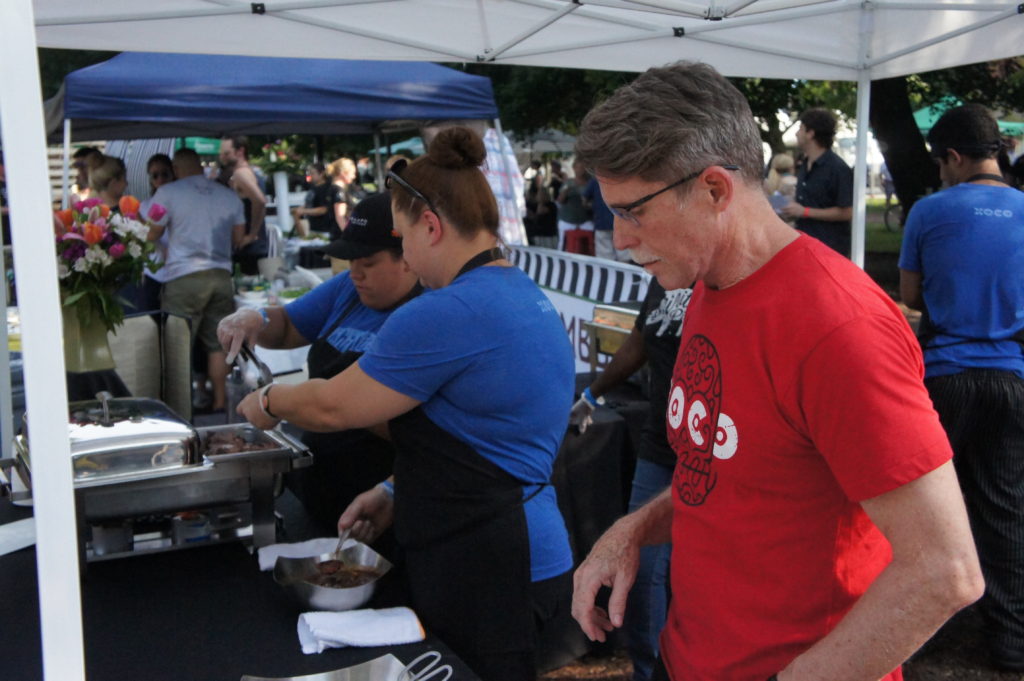 Attendees are primarily drawn by an astounding lineup of all-star chefs, restaurants and craft beverage producers. "Like every year there's going to be your favorite chefs who come back year to year. And of course it's the best place to see the new up and coming chefs," Melissa said.
But she added that it is also important that ticket buyers are aware that the proceeds are going to a very good cause: "The funds raised from that are critical for our Bronzeville program, for our Edible Education program, and so participants really know what a great thing they're doing by coming out and eating the best food in Chicago."