by Bob Benenson, FamilyFarmed
In the earlier days of the Good Food movement's rise, big corporate food manufacturers tended to dismiss it as a phase. In his keynote speech at FamilyFarmed's Good Food Financing & Innovation Conference June 19 in Chicago, organic packaged goods pioneer John Foraker — CEO of Once Upon A Farm organic baby food and former CEO of Annie's Homegrown — said, "I can't tell you the number of times I was in a meeting with a grocery merchandiser, buyer, whatever, and they just said, 'Natural and organic foods is a trend.'"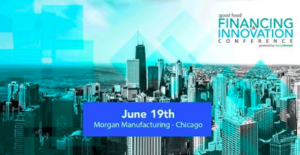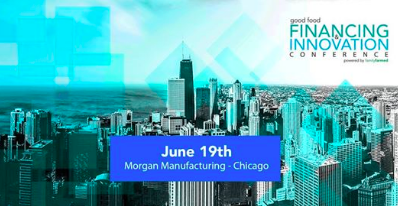 But Big Food ultimately could not ignore the rapidly growing cadre of consumers demanding healthier and more environment-friendly food. Good Food products, mostly made by values-driven entrepreneurs, began to steadily erode the bigger companies' market share. So increasingly, Big Food companies have taken the approach of "if you can't beat 'em, buy 'em."
There have been a few headline-grabbing Big Food purchases of Good Food companies that have involved huge amounts of money. One of these was Annie's, which Foraker and his team sold to General Mills in 2014 for $820 million. Most, however, have produced smaller (though still significant) financial rewards for the founding entrepreneurs.
There are stalwart Good Food advocates who cringe at this development. Some see these buyouts as a symptom of corporate concentration that violates the David-vs.-Goliath spirit that built the Good Food movement. Others worry that continuing to purchase these Good Food brands, even if their recipes are left untouched by their new owners, will provide profits that allow the corporations to perpetuate Big Food practices that these advocates oppose.
Those who support or are at least sanguine about the new reality say, however, that the Good Food ecosystem benefits from Big Food's acknowledgement and intersection with Good Food. As Foraker put it in a recent Good Food On Every Table article, "No one was more vocal on GMO labeling or on the integrity of organic than myself and Annie's. What was really great about General Mills was they didn't dumb that down at all. They really supported what we stood for, they understood that our consumers wanted and expected that out of us. They really enabled it. I think Annie's is a really great success story."
The Good Food Financing & Innovation Conference featured a panel titled Big Food + Good Food: Building Strategic Partnerships. The panel was moderated by Andy Whitman, founder and managing partner of 2x Consumer Growth Partners, which for 20 years has been investing in early-stage food businesses — a number of which were eventually bought by bigger food companies.
The other participants represented two major aspects of Big Food's growing interest in Good Food. Representing companies that started independently, and now are subsidiaries of major corporations, were Glenn Pappalardo, vice president international of RXBAR, purchased in 2017 by Kellogg Company, and Joel Warady, general manager and chief sales and marketing officer of Enjoy Life Foods, which sold to Mondelez International in 2015. Big Food companies that have created innovation and venture capital units to support early-stage Good Food businesses were represented by Sergio Eleuterio, general manager of The Kraft Heinz Company's Springboard Brands, and Reese Schroeder, managing director of Tyson Foods' Tyson Ventures.
The following are key insights from the panel's participants:
Andy Whitman, 2x Consumer Growth Partners
"One of the most fundamental changes that has happened over the past few years is that social media and e-commerce, especially the availability of third-party co-packers, has leveled the playing field to allow the small companies to play. What does this mean? The large guys are buying businesses."
"There's a lot of discussion in the press about the fact that this is all new. No, this is not all new. This has been going on for 20 years."
Glenn Pappalardo, RXBAR
"Every day, we have things we need to work through… It all comes from a place of understanding what works for RX and why it's successful, and at Kellogg it's a constant education process of, because of that, we need to think of this decision-making process in this light or this way and not that way… I think if you asked the team at RX they'd say it's going remarkably well, maybe better than they could have imagined when we first began discussions of how we can do this."
"I've seen Kellogg do things if you'd told me a year ago, they would approve, agree to, be OK with, there's no way it would have ever happened. We all understand that we're going to do a few things wrong, but the response to that won't be jumping back to the old ways. It will be why did it go wrong and how do we do it better next time."
Sergio Eleuterio, Kraft Heinz Springboard
"We are an incubator, accelerator, partnership maker. My role there is to look into companies that have amazing products, but most importantly, looking to the founders who have the strongest stories behind those products…. and really learning from it. We're not investors in those companies. We might be in the future, we might be partners, but this is really about understanding what they do best."
"We decided to form Springboard with the purpose of sharing what we know, what we are good at, but also allowing founders and their products to succeed… We are not investors. We give them space, we give them our technologies, we give them access to our structures and to our people. Basically to fast-learn and fast-develop their products."
"One thing those guys do amazingly well is social media and connecting directly with consumers. Disruptive marketing, so lots of campaigns and flyers and more native media type of investments. We're shifting a lot of investments in the accelerator basically on moving to native. Easier and leaner ways of production and go to market."
"The most important thing to me, regardless of the stage, is the founder story. We're very focused on that. If there is no connection between the product and the founder story, we're usually not interested… That story and that DNA really is within the company from the product up."
Joel Warady, Enjoy Life Foods
"We are a Mondelez company… We are the number 1 brand in the allergy-friendly space… I think if there's any surprise after we were acquired, I certainly thought that Mondelez would keep me on for a year and say thanks for all that you've done, and four years later, I'm still part of the Mondelez family."
"When we first were approached by Mondelez, I'll be honest, I thought it was a bad fit. They weren't in the healthy space and the ingredients they were using were different from the ingredients we were using. One of the things very early on that they stated was they were going to allow us to operate autonomously, truly leave us alone… Three years on, they've been true to their word. We do operate autonomously, we do have our own sales operation, we have all of our own innovation in-house or we use outside groups… We are able to tap into the resources of Mondelez when we need to, so we can get consumer insights data that we couldn't afford. So we get the best of both worlds."
Reese Schroeder, Tyson Ventures
"Tyson Foods is one of the largest protein companies in the world. At the end of 2016, Tyson Foods set up Tyson Ventures as a wholly owned subsidiary with an initial funding increment of $150 million for corporate venture capital purposes…. We've made five investments to date. The two strategic pillars we're investing in are sustainability and the Internet of food."
"We're approaching innovation in three different ways, focusing on internal practice, investments in complementary startups, as well as seeing if we can make appropriate acquisitions."
"To the entrepreneurs out there, really study and learn about the corporate VC [venture capital] they're approaching. Determine yourself if you think you're relevant to what they're looking for… If your solution or your product is clearly way outside of those bounds, you shouldn't waste your time. The other thing is, when you approach a corporate like us where we're looking for strategic partners, put some thought into when you meet with us… 1+1=3 together. That's really important that you come across like you really thought about that and put some effort into getting that conversation started."
Insights by industry leaders are a big reason why FamilyFarmed's Good Food Financing & Innovation Conference is the Midwest's premier annual event focused on business and investment in the local and sustainable food sector. We hope you will join us for the 9th annual Conference in 2019. In the meantime, please save the date for FamilyFarmed's 15th anniversary Good Food EXPO, March 22-23 at Chicago's UIC Forum.