by Pat Stieren, guest contributor
Pat Stieren is executive director of the Illinois Farmers Market Association (IFMA), which is presenting a conference on Saturday, March 21 at the UIC Forum on the University of Illinois at Chicago campus. The event coincides with FamilyFarmed's Good Food Festival at the same location. To purchase tickets to attend the IFMA conference, or to learn more about the Good Food Festival & Conference, please visit the event website.
The Good Food movement has been rising fast, fueled by the growing number of people who want to know how their food is grown and who is growing it. Farmers markets, where consumers get to meet and talk directly with the producers, have both boosted and benefited from this trend.
The number of farmers markets in Illinois has grown by more than 300 percent over the past 15 years. The state had 378 farmers markets registered on the U.S. Department of Agriculture website in 2014, giving Illinois the third most markets among all states, behind only California and New York.
While growth is good, it also brings challenges. It requires more management and oversight by both farmers and market managers. The success of every market depends on scaling: on sustaining and enhancing its effectiveness as it adds more farmers, customers, and/or locations.
The Illinois Farmers Market Conference in Chicago on March 21 will focus on discovering pockets of excellence on these matters and connecting the people who have it — and their ideas and expertise — to others.
There are 14 roundtable discussions planned for sharing and connecting farmers, market organizers, and advocates, all toward the goal of enhancing farmers markets. Topics include "How Market Managers Can Help Improve Their Vendors' Success," "Creating Sustainable Economies through the Development of Regional Food Systems," "Vendors' Rights," and "Starting New Markets" to name a few. [For the full program schedule, please click here. To register for the conference, please click here.]
We also are very excited to have Dar Wolnik, an independent researcher/analyst, as our keynote speaker for the IFMA Chicago Farmers Market Conference.
Wolnik worked for 10 years at New Orleans Market Umbrella. She created and ran its direct marketing outlets for farmers and designed its ground-breaking market share project, which built resources for public markets everywhere. Since 2011, Wolnik has worked as an independent consultant for dozens of farmers markets and food systems across the U.S., including two current national projects — Farmers Market Metrics and Farmers Market Legal Toolkit — both with the  Farmers Market Coalition and its partners.
Wolnik's keynote will focus on the current trends in the farmers market field and how markets are communicating their value to their communities. In a recent article titled "Make Room For All of It," she wrote that farmers markets are still the best place to give those new farmers the space and time to build their businesses, while they watch their peers and learn from them, from shoppers, and from other leaders who stop by.
Wolnik sums it up when she states the following: "There is a need to change the power structure and allow farmers to LEAD the negotiations over what price, product, and types of appropriate growth that each farm needs [and that] is the goal for farmers markets, for CSAs, and for food hubs too. With all respect to a favored author of mine, to separate us into what was and what is next is very wrong."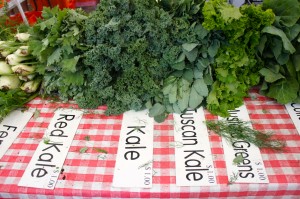 We are also pleased that representatives from both the USDA Midwest Regional Office and the National Farmers Market Nutrition Program Association will attend our event. They will be available to answer questions about programs that help lower-income shoppers buy at farmers markets, such as the federal Supplemental Nutrition Assistance Program (SNAP), and to help farmers and market managers apply for SNAP Electronic Benefits authorization and free EBT equipment.
"The USDA Food and Nutrition Service values the important work of the Illinois Farmers Market Association and Chicago's Experimental Station in helping farmers markets and farmers in Chicago and throughout Illinois accept SNAP EBT purchases,"said Tim English, Midwest Regional Administrator for the USDA Food and Nutrition Service.
He continued, "When SNAP clients are able to buy fresh, locally grown foods with their EBT benefits, it is an unqualified "win-win" for the market, the local farmers, and especially for low-income families. Farmers markets that accept SNAP support one of USDA's top priorities — improving the nutritional status of low-income households by providing access to healthy, affordable foods, while increasing farm earnings."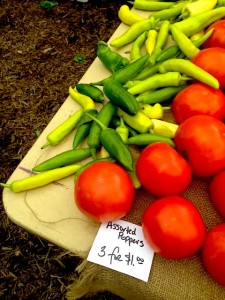 The following quote, from Margaret J. Wheatley, best sums up our Conference's goal: "All change, even very large and powerful change, begins when a few people start talking with one another about something they care about."
Come talk with us on Saturday, March 21. Registration for the IFMA Conference starts at 8:30 a.m. The program begins at 9 a.m. and ends at 3 p.m, and there will be plenty of time to also participate in the Good Food Festival. Enjoy lunch at the Good Food Court, meet the farmers who grow your food, and sign up for a CSA share in the CSA Pavilion.
We can't wait to see what the 2015 growing season will bring!
The Illinois Farmers Market Association conference is incorporated into FamilyFarmed's Good Food Festival, the big public celebration of the Good Food movement that caps the three-day (March 19-21) Good Food Festival & Conference.
The Festival includes an exhibit hall with 150 food and farm vendors, a  CSA pavilion, the Good Food Court, and (new this year) the Craft Drink Corner. There will be chef demonstrations; a master class on artisan bread baking led by Greg Wade of Publican Quality Bread; a charcuterie workshop by Rob Levitt of Chicago's The Butcher & Larder; and a discussion on milling local and heirloom grains at home led by Dave and Megan Miller of the Baker Miller bakery, restaurant and millhouse.
There also will be a Good Food Commons with workshops that will delight do-it-yourselfers, and great panel discussions — including one on the Future of Food moderated by WBEZ's Monica Eng and including panelists Jan Parr of Crain's Chicago Business, Sonya Harper of Grow Greater Englewood, Cheryl Muñoz of Sugar Beet Co-op, and Alexandra DeSorbo-Quinn of Pilot Light, and another on Grass-roots Food Activism, moderated by Alex Poltorak of Urban Canopy with panelists Mark Kastel of Cornucopia Institute, Dave Murphy of Food Democracy Now, Kerri McClimen with Pew Charitable Trusts, and Wes King of the Illinois Stewardship Alliance.
Visit the event website to see the detailed program schedule for the Good Food Festival & Conference and to buy tickets.
Farmers market photos by Bob Benenson