by Patty Cantrell, Regional Food Solutions, guest contributor
Patty Cantrell is principal of Regional Food Solutions, a Missouri-based consulting firm that provides organizations and businesses with expert project development, writing, research, and facilitation — with a focus on the community economic development power that comes from supporting family-scale, place-based farms in their work to produce food that is healthy for people and the planet. 
The wholesale end of local food is a growing business sector that walks a fine line between profitability and social change, according to a new study from the Wallace Center, home of the National Good Food Network.
The COUNTING VALUES: Food Hub Financial Benchmarking Study draws on financial and operational data from regional food hubs. Food hubs are social enterprises that combine the wholesale business of local food marketing with programs to strengthen farmer capacity, and build community health and wealth through local food and agriculture.
The study provides comparative data, or benchmarks, developed by Wallace Center partner Farm Credit East. The benchmarks draw on financial and operational data from 48 of the more than 300 regional food hubs in the nation.
The purpose of the benchmarks is to help food hub managers analyze and adjust operations. Financial supporters also can use the benchmarks to evaluate and target investment opportunities, whether loan, grant, or equity.
"This study is an important step in attracting the market capital that's essential for regional food systems to really take off," said Teri Lowinger, co-founder of the Sustainable Local Food Investment Group (SLoFIG). Since 2011, the angel investment group has moved more than $1.2 million into food- and farm-related businesses in the Chicago region.  
"It provides food hubs with baseline measures to track their own economic sustainability," Lowinger said of the study. "Going forward, these benchmarks will help hubs generate the data that investors need to make informed decisions."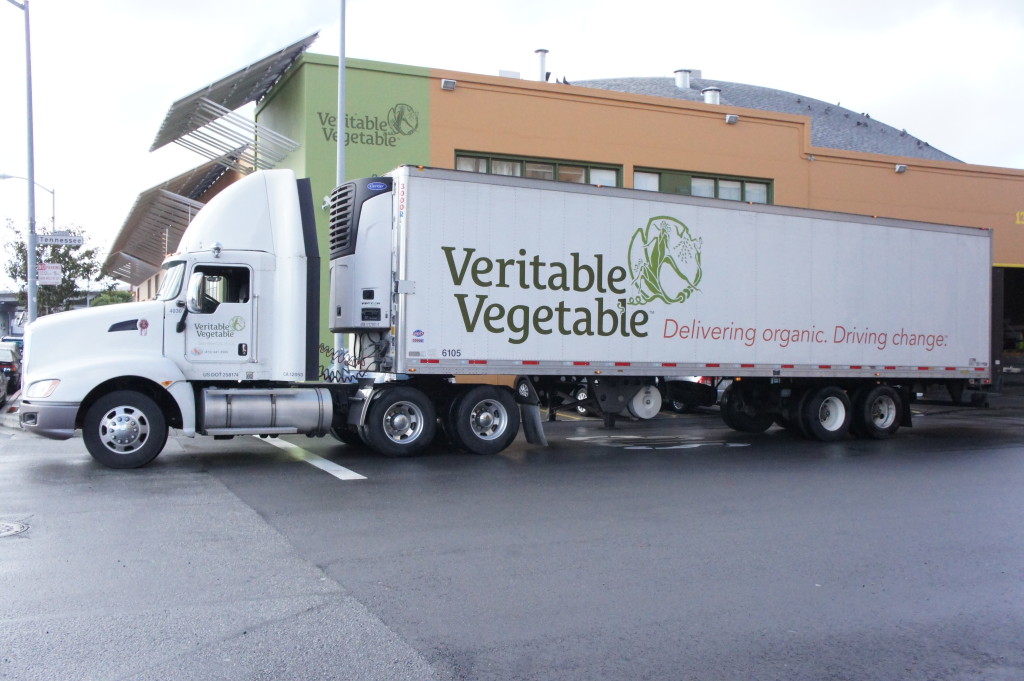 Most food hubs studied for the Counting Values benchmarks are at or near the break-even point before grant or donation income.
This is arguably a good indicator for the social enterprises, said Tina Prevatte, co-founder of the North Carolina food hub Firsthand Foods. It sells pasture-raised meats from North Carolina farms to restaurants, cafeterias, and retailers.
"We're building something that is very intentionally different than the traditional food industry," she said. "Slim margins and operating near break-even are actually signs of success when your intention is to make Good Food accessible to all while also paying farmers fairly and equitably."
Results? The number of niche meat producers in North Carolina has ballooned to more than 800 from just a handful 12 years ago, according to Sarah Blacklin, program manager for N.C. Choices, a program at the university-based Center for Environmental Farming Systems (CEFS). A number of smaller independent meat processors are also expanding to accommodate demand and keep product flowing.
Economist Noah Ranells at North Carolina Agricultural and Technical State University says technical assistance programs such as NC Choices and social enterprises such as Firsthand Foods are helping "all parties in the supply chain work together to help this niche market grow."
Said Lowinger, "We know food hubs are necessary. What we don't know is if they can exist without nonprofit grants and low-interest capital. … This study aggregates data that can begin to clarify the policy levers to support market growth."
See the Counting Values report by clicking here.
Read about it at the Wallace Center blog Good Food Economy Digest.