by Bob Benenson, FamilyFarmed
Chicago has been something of a laboratory for the rise of the Good Food movement. Farmers markets have boomed since the late 1990s, when the city's Green City Market made local and regional food the standard. Interest in Good Food was boosted by a major presence of Whole Foods Market stores, which has been supplemented by other retailers who emphasize natural and organic products. Top chefs elevated "farm to table" from a trend to mainstream.
Yet there has been one element of the movement that has been largely missing in Chicago: food cooperatives, which invite members of the public to buy ownership shares and have a say in how the stores are run and what products they stock. For the past five years, the only food co-op in the Chicago region has been Dill Pickle Food-Co-op in the city's Logan Square neighborhood.
Until now, that is. Sugar Beet Food Co-op, located just west of the city in suburban Oak Park, held its Grand Opening last Friday (Aug. 14).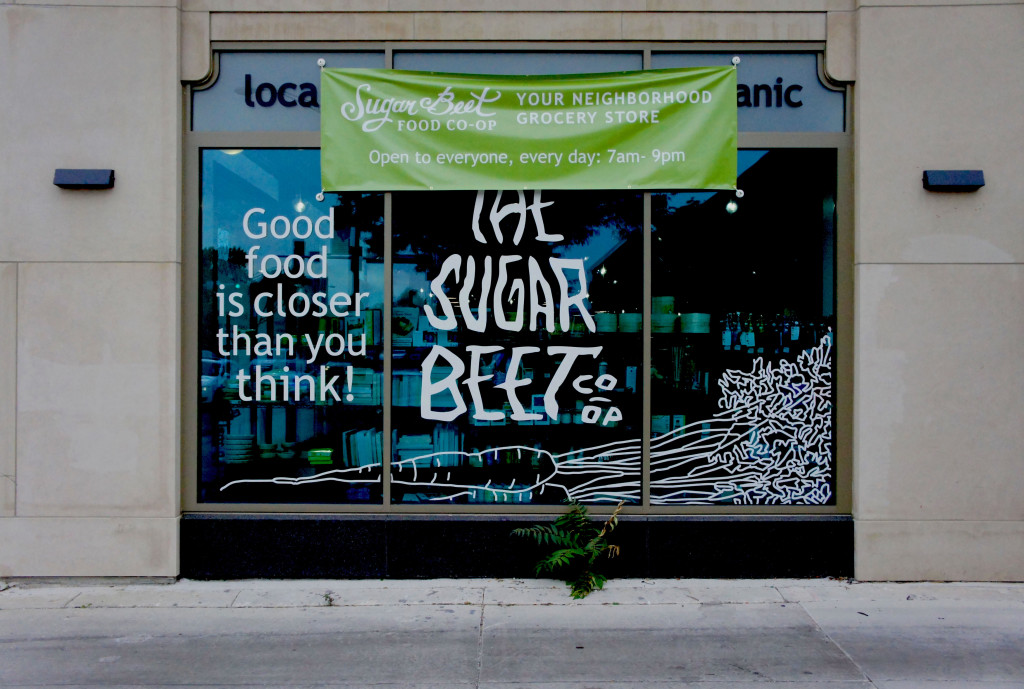 And the store — which actually first opened its doors to the public two weeks earlier with its shelves stocked heavily with locally and sustainably produced foods — is the first in what bodes as an unprecedented boom in this region. If all goes as planned, the number of food co-ops in the Chicagoland region will jump to six within the next few years.
"It's fun to think this is a movement that's taking shape across the country, it's not just in Chicagoland, but there's a resurgence of interest," said Cheryl Muñoz, founder of Sugar Beet. "Owning part of the movement is a really powerful tool."
There certainly are benefits to owning a co-op share at Sugar Beet, most of which cost a one-time fee of $250 per household (discounted to $50 for eligible seniors, students, and others on fixed incomes). These include discounts and opportunities to vote for the Board of Directors and changes to the co-op's bylaws. But Muñoz emphasizes that, like most of today's food co-ops across the country, Sugar Beet is not members-only: It is open to the general public from 7 a.m. to 9 p.m. daily.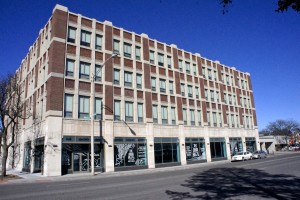 In the three and a half years since she launched the project, Muñoz has led the Sugar Beet team in a campaign of fundraising, owner recruitment, and planning. Their work has culminated in a 6,300 square-foot store that is located on Madison Street, on the ground floor of a recently renovated building designed in the 1920s (as a Cadillac showroom) by the late Albert Kahn, a famed Detroit architect.
Yet when it all began, Muñoz was a stay-at-home mom who expressed her love for Good Food by cooking what she bought at Oak Park's seasonal, once-a-week farmers market.
"It was in January 2012. A bunch of moms were drinking wine one night at a neighbor's home. We talked about how much we loved the farmers market in Oak Park [which was closed for the winter]," Muñoz said. "A bunch of us were stay-at-home moms and we spent our time canning and preserving. We were kind of fumbling our way through becoming locavores, priding ourselves on making these amazing products in our own kitchens."
The idea for Sugar Beet started to gel when Muñoz stopped into the Oryana Natural Food Market in Traverse City, Michigan, while visiting relatives. "It's a lot like a farmers market, the farmers were really celebrated, you know where the produce is coming from because it's labeled as this family farm, and Farmer Joe is in line behind you at the co-op because it is an agricultural community," she said.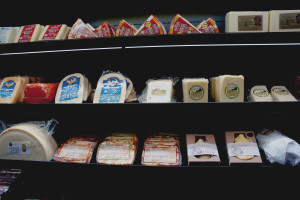 Muñoz continued, "It felt really good to shop there. It was everything, they had wine, they had beer, they had peanuts, not just local food, it was a full-service grocery store. I said I really think Oak Park would support a place like that."
Oak Park is a community with reputations for progressivism and interest in Good Food (it is also the home base of FamilyFarmed, the nonprofit organization that publishes Good Food on Every Table). And her optimism about local enthusiasm, it turned out, was justified.
The co-op has sold 1,200 ownership shares. Muñoz said that, subsequently, 72 of the owners made loans to the co-op in the amount of $880,000. Sugar Beet also connected with the Sustainable Local Food Investment Group (SLoFIG), made up of angel investors with interests in the Good Food space, by participating in FamilyFarmed's annual Good Food Financing and Innovation Conference in March 2013.
The early money Sugar Beet raised leveraged additional assistance from the Chicago Community Loan Fund along with the Northcountry Cooperative Development Fund. The project received the final boost it needed when it received $500,000 in Tax Increment Funding (TIF) funding from the village of Oak Park, including a $250,000 grant from the village for locating in the Madison Street TIF district.
Challenges and Learning Experiences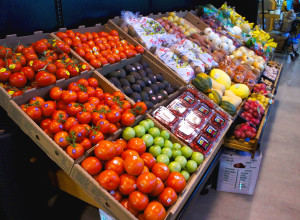 Even with all the work and planning that went into opening Sugar Beet, Muñoz said there is still a lot to learn. For example, sourcing local produce often requires developing direct relationships with small and medium-sized farms, many of which do not sell through wholesalers or food hubs. "Keeping our produce section filled with local produce is the challenge," Muñoz said. "But it's also central to our mission. That's our commitment."
In its determination to be a full-service, one-stop-shop store, Sugar Beet also has to balance between those customers who want national brands of natural foods and others who would prefer that it source only from local and regional producers. Muñoz said: "Sometimes those brands can be seen as on the other side of the aisle from local food. But for many people, that's what they want. It's how they make family meals, it's how they pack lunch boxes. But we also have the local options as well. We are trying to meet people halfway and make local food more accessible. It has to be convenient."
In fact, informing consumers is a core part of Sugar Beet's mission. Along with the store, the project includes the non-profit Sugar Beet Schoolhouse, which conducts a variety of food education programs such as edible garden tours and a summer camp called The Good Food Experience. "This is the long goal, to really be part of the Good Food movement, to build infrastructure, to build a space for skill sharing and learning," Muñoz said.
As the first in the new wave, Sugar Beet also is playing a key role in the recently formed Chicagoland Food Co-op Coalition. Along with Dill Pickle and Sugar Beet, the group includes the region's work-in-progress co-op projects: Chicago Market, which has begun its site selection search on the city's North Side; Rogers Park Food Co-op, in the neighborhood by that name at the city's northern edge; and in the western suburbs, Prairie Food Co-op of Lombard and Shared Harvest of Elgin.
But Muñoz notes that one of the most satisfying aspects of Sugar Beet's opening weeks is how quickly the store and the coffee bar located inside its front entrance have become gathering spots for the local community.
"That was the vision we had since day one, and I think we've already achieved that," she said.
Sugar Beet Food Co-op is located at 812 W. Madison in Oak Park, Illinois.
Photographs by Bob Benenson