by Bob Benenson, FamilyFarmed
The Good Food Festival — FamilyFarmed's big annual public celebration of the fast-growing Good Food movement — is today (Saturday, March 26)! Tickets, just $15 with children 12 and under free, can be purchased at the door for this fun, informative, tasty, inspiring and very family-friendly event. The Festival caps FamilyFarmed's three-day 12th annual Good Food Festival & Conference, the oldest and largest event in the Midwest focused on locally and sustainably produced food.
To whet your appetite, here are photos from Friday's Good Food Trade Show and Industry Conference, which included a number of Good Food leaders and entrepreneurs who will participate in the Good Food Festival as well.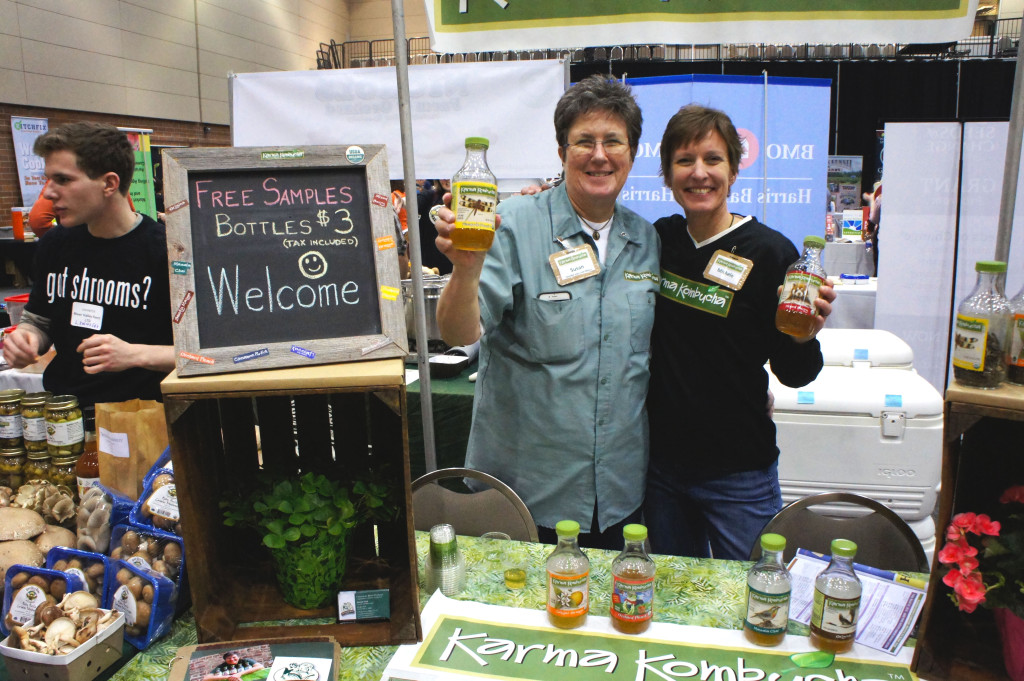 Photographs by Bob Benenson/FamilyFarmed