by Shelley Chipkin, Crate Free Illinois, guest contributor
On Monday (Feb. 20), Good Food on Every Table published a story about Circle B Ranch, a Missouri farm that raises heritage hogs humanely and sustainably, and will be exhibiting at FamilyFarmed's Good Food Festival & Conference March 16-18 in Chicago. Today, we are sharing the story of Crate Free Illinois, a nonprofit group (also a Good Food Festival exhibitor) that works to inform the public about inhumane treatment at industrial livestock operations and urges consumers to use their dollars to support farmers who use humane practices.
Crate Free Illinois is one of the many exhibitors participating in FamilyFarmed's Good Food Festival & Conference at Chicago's UIC Forum. Click here to purchase tickets for the Good Food Financing & Innovation Conference (Thursday, March 16) and the Good Food Trade Show & Policy Conference (Friday, March 17). The Good Food Festival on Saturday, March 18 is, for the first time, providing free admission.
Please click on the following links to read an overview of the Thursday programming and an article about a highlight of the Saturday Good Food Festival — the annual FamilyFarmed Chef of the Year Award, to be given to Chicago's Honey Butter Fried Chicken, and the Chefs at Play demos featuring Rick Bayless of the Frontera Group, Rob Levitt of The Butcher & Larder at Local Foods, and other local culinary stars.
The following article was contributed by Shelley Chipkin of Crate Free Illinois.
As Americans, we shower our house pets with love and affection. Crate Free Illinois — an all-volunteer, not-for-profit 501(c)(3) corporation founded by Jessica Chipkin in March 2015 — is an animal welfare organization made up of animal lovers (some vegetarian, some not) united by the belief that, in the end, there's really no difference between cruelty inflicted on a dog, cat, bird, horse, chicken, calf or pig.
Sadly, factory-farmed animals are the most exploited and least protected group of animals on the planet. As a result they suffer mistreatment in ways that are hard to even imagine. And, unfortunately, most meat eaters have no idea of what happens to food animals before they get to the plate. 
From gestation crates to battery cages, we are devoted to raising consumer awareness about the abusive and confining conditions under which factory farmed animals are forced to live, and how this affects our own health and that of the environment.
Crate Free Illinois advocates for and is making strides in affecting legislative change in the state of Illinois, where there are currently no laws to protect these animals. We are asking pork producers in Illinois to join their competitors and give up the inhumane practices that are no longer the industry norm.
Meat eater or vegetarian, there are many ways in which you can help to change this situation. One way is to consume food animals and their by-products responsibly and sustainably. 
To this end, Crate Free Illinois offers a FREE mobile app that directs you to where you can purchase meats/chicken/eggs/dairy from local family farmers. You can download our mobile app at the App Store on iTunes and on Google Play.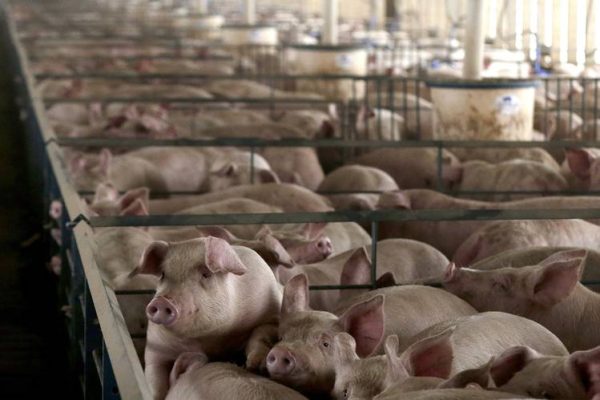 This will be our second year at FamilyFarmed's Good Food Festival. The Good Food Festival is a tremendously positive venue for an organization such as Crate Free Illinois to participate in. We have made connections with local farmers, not previously included in our mobile app, and have added them in.
Participation in Good Food Festival also gives us an ample opportunity to further educate people on the plight of factory-farmed animals and how our mission is addressing this. We also are able to recruit new volunteers.
Want to join our growing team? Crate Free Illinois is always looking for those who are passionate about animals and the environment.