by Bob Benenson, FamilyFarmed
FamilyFarmed salutes longtime associate Kim Bartko, and wishes her success, as she steps aside to focus on her new business venture: Outbound Lab, which seeks to advance the Good Food movement in the U.S. and around the world by forging partnerships between foreign food innovators and domestic food businesses. Outbound Lab offers scale-up and market-entry programs for food startups, foreign food companies and U.S. food corporations.
Kim has played an integral leadership role over the past decade in two of FamilyFarmed's core programs, the Good Food Expo and the Good Food Accelerator.
Kim first volunteered on the 2008 Expo and soon took the lead on the event's programming, a role she maintained right through FamilyFarmed's recent big annual event this past March, which drew record attendance. She also played a founding role in the conception of the Good Food Accelerator, its 2014 launch, and its programming over the three years since.
The Accelerator now is preparing to recruit its fourth cohort of competitively selected entrepreneur Fellows, who receive an intensive six-month curriculum, technical assistance, mentorship and opportunities to network with potential customers, buyers and investors.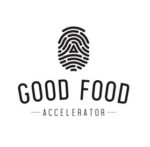 When asked what she considers her biggest accomplishments with the Accelerator, Kim said she "helped to develop the nation's first and best Good Food accelerator program" that "delivers practical, boots-on-ground content to optimize Fellows' business models, prepare businesses for investment, and provide strategy and tactics to successfully scale a food business."
Kim also cited the "safe, positive and empowering dynamic among the Fellows." She added, "One of the most gratifying parts of my job was watching this dynamic unfold over the six-month program. The Accelerator team and cohort members become close friends and trusted confidants and continue to stay in touch long after the program ends."
As for the overall impact of her time with FamilyFarmed, Kim said, "I'm proud of the work I've done over last decade to advance the Good Food movement, which paved the way for the seismic shift the food industry is experiencing now in response to consumer demand for clean-label, transparently sourced food."
We at FamilyFarmed are certain that Kim won't be a stranger, because she isn't going far. Outbound Lab is partnering with 1871, Chicago's leading entrepreneur development center, which also is home to the Good Food Accelerator programming. The location in Chicago's famed Merchandise Mart is just two blocks from FamilyFarmed's home office.