Samantha Rico is a research associate at SPINS,  a Chicago-based firm that is the leading provider of retail consumer insights, analytics and consulting for the natural, organic and specialty products industry. She also is a big fan of whole grains. Samantha writes here about how Breslin Farms, a northern Illinois producer of edible small grains and other sustainably grown products, has helped her overcome a general shortage of locally grown organic wheat and other whole grains in her area.
Now that we are at the height of the summer growing season, we can indulge in the bounty of the Midwest! Farmers' market stalls and supermarket produce bins are brimming over with heirloom tomatoes, sweet corn, yellow squash, and more varieties of apples than I can count on two hands.
This unusually mild summer has been good to us, overall.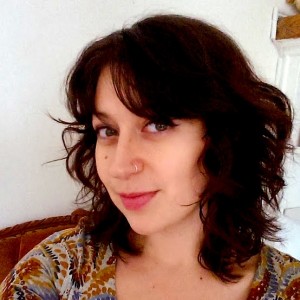 Yet as we begrudgingly roll into fall and get ready to settle in for the long, grey winter, I begin yearning for more comforting fare: hearty soups featuring beans paired with whole grains, thick curries served over a bed of wild rice, and my personal specialty, banana buckwheat pancakes.
I often shop for organic grains in the bulk departments of my grocery stores, but this year was the first I noticed that there was an absence of local, organic grains available. This struck me as particularly odd. After all, isn't the Midwest known for its rolling fields of wheat? Even if certified organic farms only take up about 1 percent of Illinois' farm land, how could local wheat be so difficult to find?
There are a couple of reasons why Illinois' organic farmers might not be growing or selling a lot of wheat.
Frankly, wheat has taken a serious P.R. beating the past few years. As we all know, there is an explosion of research being performed on gluten and gluten sensitivity. Some experts assess that up to half of the United States population may be sensitive to gluten to varying degrees, while more moderate estimates put the number somewhere between 10 percent and 30 percent.
The fact of the matter is that consumers are more gluten-aware — and pursuing gluten-free diets. Paleo is another lifestyle diet that curbs the intake of grains and legumes.
This generation's foodies are constantly looking for alternatives to the humdrum staples of their youth, and ancient grains such as quinoa and teff have entranced consumers looking for a taste of the exotic. But when it gets right down to it, cooking whole grains is just time-consuming. Some require a day of soaking before cooking, followed by upwards of 90 minutes of simmering. Simply put — ain't nobody got time for that!
As for me, I'm holding on to whole grains. I love the chewy textures and the subtle nutty flavors each variety lends to a dish. I am looking forward to spending my fall Sundays preparing a large batch of wheat berries for my morning cereal throughout the week, or making a large batch of chicken and wild rice soup for my family's lunches.
Lucky for me, as the weather cools and the cravings strike, I have only to trek a few blocks to the Heartland Café General Store to snag a bag of red wheat berries from Breslin Farm!
Breslin Farms is a certified organic family operation located in the central Illinois town of Ottawa. This father-daughter duo long ago took note of what I have only recently become aware: the quiet absence of local, sustainably produced beans and grains.
Not only do they seek to fill this gap in Illinois' pantries, they strive to do it well. Their 87-acre farm is home to not only wheat and beans, but a host of other vegetables.
These are not often for sale: The real bread and butter of the farm is its grains and legumes. But the Breslins' mantra is sustainability and biodiversity, so they experiment with heirloom varieties of all sorts of fruits and vegetables, while at the same time providing for local pollinators.
They seem to have found their niche in our local food chain, and now supply beans and grains for big and small co-ops, bakeries, and restaurants from Chicago to St. Louis while also selling their products at several farmers markets.
One of their customers is Peerless Bread & Jam, which is located in The Plant, an innovative indoor growing and food business incubator facility on Chicago's South Side. Breslin supplies Peerless with freshly milled whole grain flour for its delectable breads.(When SPINS visited the Plant this past summer, I got to pick up a loaf — and I'm sure my boyfriend would agree, French toast has never been better in our house).
If your interest is piqued, I highly recommend you check out the Breslin Farm News for some of the most engaging writing about farming that I've ever read. If your taste buds are screaming for some wheaty goodness, look on the Breslin Farms site for some locations to seek out their products.
Happy eating … or wheating!