by Bob Benenson, FamilyFarmed
FamilyFarmed is getting close to announcing the roster of competitively selected Fellows who will participate (from November to April) in the fourth cohort of its Good Food Accelerator. So as a warmup, we're recalling the nine great business from the third cohort that graduated last spring.
These Fellows have already told us that the Accelerator program is passing with flying colors. The Accelerator — which is based at the 1871 business incubator, Chicago's leading center for entrepreneurship and innovation, provides a six-month curriculum, technical assistance, industry-leading mentors, interaction with FamilyFarmed's broad network across the Good Food business spectrum, and connections to financiers and lenders. And the third cohort reported in August, less than three months after they graduated, the following positive metrics:
$1.8 million in financing
350% increase in Full-Time Employees
183% increase in market distribution
37% increase in sales
16% increase in Gross Profit Margin
100% (9/9) said "by completing the GFBA program, I feel better prepared to grow my business."
100% (9/9) said they were better prepared to lead their organization.
100% (9/9) said they were better prepared to increase sales.
88% (8/9) said they were better prepared to talk to investors about their offerings.
78% (7/9) said they were better prepared to increase their profit margins.
78% (7/9) said they were better prepared to create more jobs within their organizations.
So who are these businesses and how are they doing?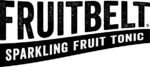 • Fruitbelt:  In 2012, friends Michele Gazzolo and Beth Denton began a quest for a refreshing and unequivocally healthy alternative to sugary soda and mixers. Four years later, Fruitbelt became the world's first sparkling fruit tonic: festive and unabashedly tart, blending the juice from pressed apples and other varietals with honey and proprietary bitters, allowing the taste of unvarnished fruit to come alive.
We asked Michele and Beth what's new, and they responded, "With nine Whole Foods under our (Fruit) belts in the Midwest —not to mention a few dozen independent specialty stores and restaurants/pubs/cafes — we are ready to expand full force into the Heartland. We are augmenting our sales force, solidifying distribution partners, delving into e-commerce, and continuing to foster brand awareness with a crackerjack social media team — I mean intern."

• Full Belly Foods, headed by Mitch Wasserman, provides all-natural, never cooked or processed, healthy, delicious and unique artisan pickles and pickled vegetables: clean food just as nature intended! Mitch reports that his new line of sauerkraut is ready to hit the market.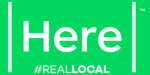 • Here, headed by Megan Klein, makes salad dressings, dips and other value-added products emphasizing locally grown produce. Here is committed to growing communities by creating locally made and locally sourced products and making them available to everyone every day.
Founded just in 2016, Here already has placed its cold-pressed juices in at least 131 stores.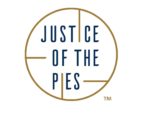 • Justice of the Pies is a bakery that specializes in sweet and savory pies, quiches and tarts. Maya-Camille Broussard established Justice of the Pies in 2014 in honor of her late father, Stephen J. Broussard, a criminal defense attorney with a passion for baking and eating anything made with a crust! Justice of the Pies is committed to delivering amazing pies, quiches and tarts while positively affecting the lives of those who work for the company.
"I contributed a recipe (Brazilian Fish Pot Pie) to Julia Turshen's cookbook, Feed the Resistance, that was released this month. All of the proceeds from the sale of this book go to the ACLU," Maya-Camille said. "I was invited to be the keynote speaker for the City of Chicago's Small Business Expo in May. I've picked up Build Coffee as a wholesale account."

• Pleasant House Bakery was started in 2011 by husband and wife Art and Chelsea Jackson. It quickly became a household name in Chicago, known for its distinctive British-inspired, locally sourced menu,with savory meat and vegetarian Royal Pies (TM) as the centerpiece. They now currently operate Pleasant House Bread in Chicago's underserved Back of the Yards neighborhood and Pleasant House Pub in Pilsen.
The Jacksons recently received the exciting news that Pleasant House Pub had made the Michelin Bib Gourmand list of high-quality, affordable restaurants.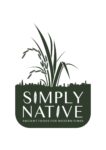 • 
Simply Native
, headed by
Colin Tomkins-Bergh
, fuels adventures and healthy lifestyles with the simplest and most nutritious ingredients. They exclusively use plants indigenous to North America to make Ancient Foods for Modern Times (™). All of their products are highly nutritious, non-GMO, Certified Gluten-Free, vegan, quick-cooking and versatile. Colin is working to scale up distribution of Simply Native's Quick Cooking Wild Rice Cereal, while developing future products utilizing plants indigenous to North America.

• Skinny Souping is a health benefit-driven company featuring preservative-free sippable soups that are great hot or cold. Wellness expert and author Alison Velazquez started Skinny Souping in 2014 with a mission to create high-quality, innovative products which enable people to conveniently eat healthy on the go.
Alison reports that since her Accelerator graduation in April, Skinny Souping has sold in four Chicago-area Whole Foods stores with great velocity; is rolling out new packaging, new flavors and extended shelf life; is closing a seed round of $850,000 in funding at the end of October with plans to aggressively pursue new retail accounts; and has reached agreement for her product to go into Central Market stores in the first quarter of 2018.

• Tea Squares, produced by Skyline Kitchen, is a snack with a purpose to give people the fuel to achieve their passions, and a social mission to fuel economic development in urban centers. TeaSquares are infused with naturally occurring caffeine from organic tea grown without the use of artificial ingredients or preservatives. Each bite-size square is light and airy, packed with wholesome puffed millet, crunchy almonds, and flavorful fruits. Jordan Buckner, Isaac Lozano and the rest of the Tea Squares team plan to grow their business while simultaneously empowering the community in which it is based.
TeaSquares has launched updated packaging, with pouches that have a new eye-catching design, smaller size and lower price. TeaSquares has expanded to more Whole Foods Market stores, and is working with corporate offices around the country to provide energizing snacks to employees.The company is currently staging a Kickstarter fundraising campaign, which runs until Nov. 29, to help it achieve its goals.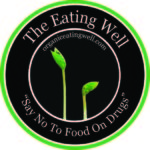 • The Eating Well, led by Chef Daniel Sikorski, is a specialty food company that prioritizes good food first. Dedicated to local sourcing and clean ingredients, The Eating Well makes paleo, vegan and gluten-free meals and snacks, including four varieties of  vegetable burgers.
The Eating Well's products can be ordered from its website.
To learn more about these Fellows and the graduates of Accelerator cohorts 1 and 2, please click here. To read about the experiences of graduate Fellows who participated in a recent FamilyFarmed panel discussion, please click here.