By Bob Benenson, FamilyFarmed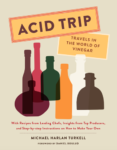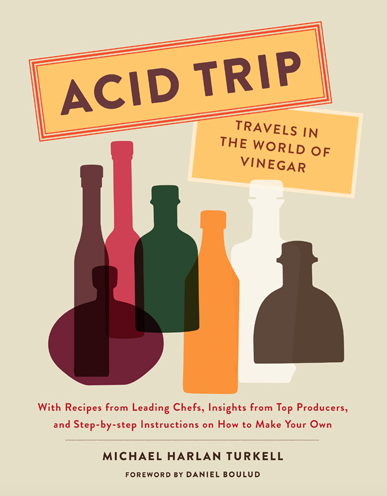 Do you love how vinegars improve and heighten the flavors in food? Do you want to learn more about the wide range of vinegars from around the world, and how you can use them in your cooking?
Then you should buy a ticket to the Master Class on culinary uses of vinegar, which FamilyFarmed is presenting on Saturday, March 24 (9 a.m.- 11:30 a.m.) at its Good Food Festival — the second day of its two-day, 14th annual Good Food EXPO.
The Master Class and cooking demo features Michael Harlan Turkell, the food photographer, podcaster and author who wrote the wryly named book Acid Trip: Travels in the World of Vinegar. He will be joined by Chef Abe Conlon and Adrienne Lo, co-owners of Chicago's popular Fat Rice restaurant, which focuses on the Portuguese-influenced cuisine of the Chinese island of Macau.
Acid Trip is a delightful and informative travelogue in which Michael explores vinegars and their uses during visits to France, Italy, Austria, Japan and back in the United States. The book is filled with dozens of scrumptious-sounding recipes, many of them quite easy (a few require more cheffy home cooking skills if you like to challenge yourself).
As Michael describes vinegar in the introduction to his book, it is a "sharp, zingy liquid" that "livens up vinaigrettes, adds acidity to butter-based and egg-yolk-emulsified mother sauces like beurre blanc and bernaise, can deglaze a pan of delicious brown flavor bits known as fond, and completes a sweet-and-sour gastrique, which, without vinegar, would simply be sweet."
He added that "vinegar is used in baking, braising, and even cocktail making and is essential to virtually every cuisine the world over, and yet despite this versatility and singular nature, this sour wine (from the French vin aigre) remains underappreciated and little understood."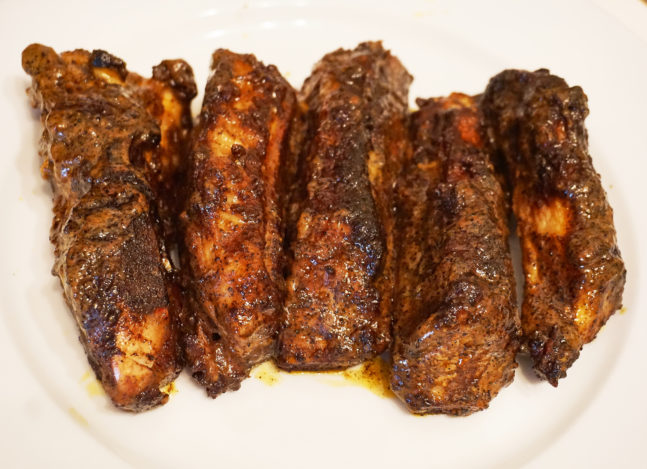 We can guarantee that your understanding and appreciation of vinegar will increase if you attend the Master Class on March 24, especially as Michael's international expertise is complemented by the creative cooking of the Fat Rice team.
The restaurant introduced many Chicagoans to Macau, a colony of Portugal for hundreds of years before reverting to China in 1999, which features a unique fusion of the tastes of Iberia and of East Asia. Vinegars play an important role in their preparations, which extends their reach across the cuisines of South Asia.
FamilyFarmed published a profile of Fat Rice, which includes a q-and-a with Abe Conlon, on its Good Food On Every Table site on April 6, 2017. It was one of a series of interviews with the leading chefs who cooked for the Frontera 30th Anniversary held at the Art Institute of Chicago that April 30 — a joint fundraiser for FamilyFarmed and the Frontera Farmer Foundation that celebrated the 30th anniversary of Chef Rick Bayless' flagship Frontera Grill.
Buy tickets for the Master Class on vinegars at GoodFoodExpo.org.
Two Days Of Top-Flight Programming
Good Food On Every Table more recently has published an overview of the family-friendly Good Food Festival, with an emphasis on the outstanding lineup of culinary stars conducting demos at the popular Blue Cross & Blue Shield of IL Chefs At Play Stage. There also is a q-and-a story on Sarah Grueneberg of Chicago's Monteverde restaurant — the 2017 James Beard Foundation Award winner for Best Chef Great Lakes — who will accept FamilyFarmed's 2018 Good Food Chef of the Year Award and do a demo at the Festival.
While the Master Class on vinegars (Saturday, March 24, 9 a.m.-11:30 a.m.) requires a paid ticket, general admission to all other Good Food Festival programming is free with pre-registration.
There is also an overview of the Good Food Trade Show: Production, Policy & Industry Exchange on Friday, March 23 at the UIC Forum, which includes an Opening Symposium on the much-discussed topics of regenerative and organic agriculture and a Good Food Industry Networking and Meet the Buyers Reception at the end of the day's programming. Tickets for this first day of the Good Food EXPO can be purchased on the EXPO website.