by Bob Benenson, FamilyFarmed
[This article is part of Good Food on Every Table's "Farm to Table: Keeping It Real" series. To learn more about the series, click here or visit our home page.]
Rick Bayless has been devoted to sourcing locally and sustainably produced ingredients since he opened Frontera Grill, the flagship of a now-extensive Chicago restaurant group, nearly 30 years ago. In fact, Bayless helped build the market for locally produced food in Chicago.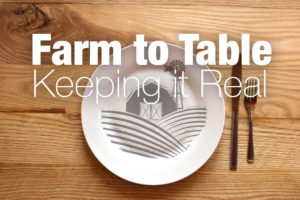 So it might sound somewhat surprising that Bayless, a master of regional Mexican cuisine, recently converted to using imported corn for his tortillas.
But this isn't just any corn. It is dried heirloom corn from the Mexican state of Oaxaca (pronounced WAH-ha-KA), where some historians believe the cultivation of maize began. And it underscores the fact that in a diverse and increasingly interconnected food culture, authentic farm to table restaurants may take their search for the best ingredients way beyond their local areas, and sometimes to a different part of the world.
Bayless and his Frontera group are obtaining the Oaxacan corn from a company called Masienda, which is now selling to dozens of restaurants — most of them but not all focused on Mexican food — across the nation. Jorge Gaviria, who started Masienda just two years ago and is its CEO, said the business jumped from 40 tons of imported corn in its first year to 400 the next, and he expects that to triple again to 1,200 tons this year.
Masienda is diversifying into product lines besides the dried corn kernels that its restaurant customers grind (or have ground) into masa flour for use in tortillas and other Mexican food items. Gaviria is working out details of an arrangement with a U.S. tortilla maker to mill Oaxacan corn into masa that will be packaged and sold to customers who want the flavor and history but not the expense and trouble of milling it themselves.
And Frontera Foods, an adjunct of Bayless' restaurants that produces varieties of chips, salsas and related items for retail markets, is partnering with Masienda on a  Oaxacan corn chip in two flavors — sea salt and sea salt with lime — that will be sold exclusively at Whole Foods Market stores beginning in September.
"The tortilla chips are so good that Rick has dubbed them The Perfect Tortilla Chip," said JeanMarie Brownson, culinary director at Frontera Foods. "Perfect because they use corns never before seen in the United States, they support small family farms in Mexico, are non-GMO and they taste like no other tortilla chip on the market."
Bayless is a high-profile chef who has a long-running PBS series called Mexico: One Plate at a Time and is the author of numerous cookbooks. Gaviria recognizes the value of working with media-savvy figures from the culinary world in raising Masienda's profile.
"Rick is a lot more TV-ready and camera-ready than I am… It's a bit more fortunate to work with folks like that who are able to tell a story responsibly for us, and on behalf of the product and really the farmers," Gaviras said.
Gaviria, a Miami native, learned about foodcraft in restaurant kitchens, and first became focused on corn while working with Chef Dan Barber at the Stone Barns Center for Food and Agriculture north of New York City. Barber's experiments with growing better-tasting and more sustainable varieties of corn played a big role in his book The Third Plate: Field Notes on the Future of Food, which won a James Beard Foundation literary award in 2015 (he and his culinary team at Blue Hill at Stone Barns also won the James Beard Outstanding Restaurant of the Year Award that year). Barber is now an adviser to Gaviria and Masienda.
Gaviria said Masienda was inspired by two main issues. One was flavor: He believes strongly that the Oaxacan corn is of higher quality and tastes better than the industrialized commodity corn that dominates the domestic U.S. market. Apart from "pockets" of high-quality corn production, Gaviria said, "From an eater's perspective, what we have here in the U.S. to me doesn't pass muster as food, or at least not food that I want to eat. It doesn't have flavor, it's processed more so than ever, there's nothing in terms of nutrition."
The second major motivation is to help farmers in poverty-ridden Oaxaca rebuild a market for their heirloom corn that over the past few decades has been crushed by depressed prices resulting from the rise of commodity corn in Mexico, both domestically produced or imported from the United States, which — in part as a result of the 1993 North American Free Trade Agreement, or NAFTA — exports about a third of the corn used in Mexico.
"Oaxaca is one of the poorest states in Mexico, about 62 percent of the population is below the international poverty line, 23 percent live in extreme poverty," Gaviria said. "These were the farmers who had the best corn. It seemed we could build the supply chain from scratch for an ingredient that has always been subsistence-based, but we could create a new value for."
The social mission attached to the Oaxacan corn project is very attractive to Bayless, who created the Frontera Farmer Foundation to provide financial assistance to small farmers in the Chicago region so they could build up their businesses.
"Our buying their corn is really creating a viable market in a different place. It means the non-commodity stuff," he said, referring to the Oaxacan corn farmers. "We're getting them out of food as commodity and into food as a specialty ingredient that we're willing to pay real money for. Then the neighbors see that, and before you know, we're actually changing the agricultural economy to a certain degree."
The organic, non-GMO corn is also consistent with his advocacy for sustainable agriculture and his vision for farm-to-table. "It's also the right thing for us to do in terms of preserving biodiversity," said Bayless, who last year wrote an impassioned column about the threat that GMO corn could create for native, or landrace, varieties of heirloom Mexican corn. "If everybody stops growing all of those kinds of corn, we're going to have a much less rich environment. The way the world is going now, we need as many potential aspects for saving crop."
On Corn's Frontera Line
But flavor has to be foremost for Bayless, a winner of multiple James Beard Foundation Awards who is one of the nation's most celebrated chefs, and he is all in on the taste of Masienda's Oaxacan corn imports.
There is a French term called terroir, which refers to the ways that the taste of a produce item reflects the mineral composition of the soil in which it is grown and other environmental factors. The term had almost always been used previously in reference to wine grapes, but more and more it is also being applied to other fruits and vegetables — such as Oaxacan corn.
When asked whether farmers in the Chicago region could grow Oaxacan varieties of corn and achieve the same flavor he is seeking from the native product, Bayless said, "You could easily grow it, and our friends at Spence Farm (in Fairbury, Illinois) grow a lot of different kinds of heirloom Mexican corn, and they've been very successful. But it doesn't grow the way that it does in Mexico, because every plant reacts to the terroir and expresses the terroir wherever it is grown. It will be different."
The authenticity difference was immediately apparent from the moment his restaurants started using Masienda's product. "When we saw the first batch of masa come in the back door and the aroma of it, all of our staff that was born and raised in Mexico just automatically stopped and they said, 'What is that smell? I haven't smelled that in years and years," said Bayless, who is not Latino but spent years living in Mexico learning about and absorbing its food culture.
He continued, "Then we made some tortillas with it and everybody did exactly the same thing. The first response to the tortilla was to put it up to their nose and take a really big breath, because it took them all the way back to childhood, many times in small villages where all they had was these heirloom varieties of corn that had been grown in those areas for generations and generations, and that's what that smell was."
Bayless noted that from the day he and his wife Deann opened Frontera Grill in Chicago in 1987, its tortillas have always been handmade. "Everybody was telling me that was the stupidest thing in the world, you can buy pre-made tortillas, just heat them up and nobody is going to pay any attention to them anyway," he said. "And we built the success of our restaurant on the fact that this essential element of the cuisine was something we were investing a whole lot in. Now we've taken it to the next level and we are now helping to create a market for these heirloom corns that are available in Mexico, but less and less all the time because people are just not growing them anymore."
The masa from Oaxacan corn is now being used at all of his group's restaurants: Frontera Grill; Topolobampo; the two fast-casual Xoco locations; Tortas Frontera, which has brought downtown-quality food to the unexpected setting of O'Hare International Airport; and Bayless' latest entries, Lena Brava, a seafood-centered upscale spot, and Cruz Blanca, an adjoining taqueria and cerveceria (brewpub), both located on the city's Restaurant Row in the West Loop community.
Nowhere do tortillas play a more starring role than at Cruz Blanca. Customers build their own tacos from a platter composed of four of the Oaxacan corn tortillas, meat (beef, pork or chicken) or Portobello mushroom, grilled green onions, and salsa (extras such as guacamole and pico de gallo are available). The tortillas are supple, and unlike most, are not just vehicles for getting the food to your mouth, but have a flavor and character of their own.
A sign near the open kitchen and pick-up station lists Masienda as one of the restaurant's purveyors.
But that list also makes clear that while Bayless is thinking globally, he continues to act mostly locally. The roster is dominated by meat and produce from farms within the Chicago region.