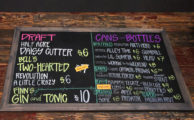 Honey Butter Fried Chicken's combination of delicious food and elevated social values merit FamilyFarmed's 2017 Good Food Chef of the Year Award. Chef-owners Christine Cikowski and Josh Kulp will receive the award at our Good Food Festival at 10:15 a.m. on Saturday, March 18.
Posted in
Uncategorized
| Tagged

Big Jones restaurant, chef activism, chef advocacy, Chicago restaurants, FamilyFarmed, fast casual restaurants, Fried chicken, Frontera restaurant group, Good Food Business Accelerator, Good Food Chef of the Year Award, Good Food fast casual restaurants, Good Food Festival, Good Food Festival & Conference, Honey Butter Fried Chicken, Kendall College, Miller Poultry, One Off Hospitality Group, Paul Fehribach, Paul Kahan, Phoenix Bean tofu, RAISE, restaurant open book management, Restaurant Opportunities Center, restaurant worker pay and benefits, Rick Bayless, ROC United, Sanctuary Restaurants, Sunday Dinner Club, Zingerman's, ZingTrain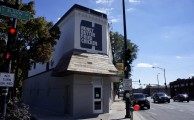 When you write about the launch of a start-up business, it is often worthwhile checking back in to see how things are working out. It is especially rewarding to do when the enterprise has flourished — which is the case for Chicago's Honey Butter Fried Chicken, which on Sept. 14 rounded out a smashing first year in business.
Posted in

Farm to table dining, Fast/casual restaurants, Food Entrepreneurs, Good Food business development, Good Meat, Poultry, Regional food systems, Sustainable dining
| Tagged

Christine Cikowski, Fried chicken, Good Food fast/casual restaurants, Good Food movement, Honey Butter Fried Chicken, Hot Doug's, Joshua Kulp