by Bob Benenson, FamilyFarmed
The Good Food Trade Show & Policy Conference is coming up at Chicago's UIC Forum on Friday, the middle day of FamilyFarmed's three-day Good Food Festival & Conference. That positioning is appropriate, given that Friday's programming spans the myriad issues that will be covered by the Midwest's premier annual Good Food event.
Whether you are a business looking to connect and keep up with the region's amazing Good Food farm and food entrepreneurs… or you are out to learn about current opportunities and challenges from leading experts in the Good Food sector… or are an advocate of a better food system who needs to know how to navigate the stormy waters of our current political environment… then the Good Food Trade Show & Policy Conference is a must-attend event for you.
Here's a quick tour of the top 5 reasons to attend on Friday (for more information or to buy tickets, please visit the event website).
#1 — THE LONGEST-RUNNING GOOD FOOD TRADE SHOW IN AMERICA
FamilyFarmed goes back to the start every March. Our three-day Good Food Festival & Conference started out in 2004 as a one-day trade show aimed at helping farm and food entrepreneurs make vital connections to sell their goods to buyers, including retailers, wholesalers and distributors.
The Trade Show persists, and once again will be the best opportunity this year in Chicago for trade buyers to connect with a sprawling Exhibit Hall full of producers — curated because we think their delicious products merit their attention.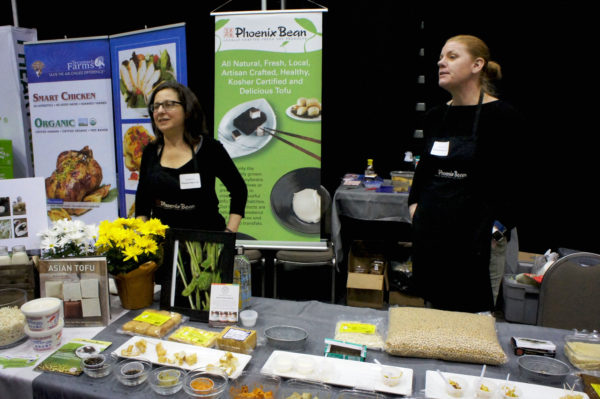 #2 —  DOES GOOD FOOD NEED TO BE LOCAL?
That is the question that an all-star panel of experts will address on the main stage at 10 a.m. Friday.
For many years, the Good Food movement and the Local Food movement were virtually synonymous. But the growing consumer demand for food produced sustainably, humanely and fairly has, for some products, outstripped local supply capacity. This panel will explore whether "local" is crucial, or whether the Good Food movement should be thinking globally while acting locally.
On hand Friday to discuss this will be Rick Bayless of the Frontera restaurant group, who has played a leading role in creating a market for farmers in the Chicago region during his 30 years as a chef, but also buys corn from Mexican farmers to make his tortillas more authentic; Jim Murphy, chairman of MightyVine, whose tomatoes grown in greenhouses near Chicago bring in-season flavor to consumers year-round; Katherine Miller, the senior director of food policy advocacy for the James Beard Foundation; Lenny Lebovich, CEO of PRE Brands, which imports grass-fed beef to meet a growing consumer demand; and Stacie Sopinka, vice president of product development for US Foods, a major national food distributor.
Bobby Turner, vice president of purchasing for Whole Foods Market's Midwest region (and a FamilyFarmed Board member) will provide closing remarks.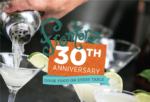 [By the way, did you know that FamilyFarmed has teamed up with Rick Bayless' Frontera Farmer Foundation to produce the Frontera 30th Anniversary Celebration to mark the 30th anniversary of Frontera Grill… and raise money for our non-profits to advance the Good Food movement? To learn more about this exciting, chef-driven event, taking place on Sunday, April 30 at the Art Institute of Chicago, please click here.]
#3 — BETTER KNOW WHAT'S GOING ON IN D.C.
Many advances made by sustainable farmers in the sustainable sector and Good Food businesses in recent years have been abetted by federal government programs implemented through the U.S. Department of Agriculture. A new farm bill, which will set federal agriculture policy for five years, is on course to be enacted as early as next year, and Good Food advocates would have been on guard to protect these programs under any circumstances.
But with the unpredictable and volatile political environment currently in Washington, D.C., supporters of these programs will need to be especially engaged. That's why FamilyFarmed is proud to present two Policy Conference panels focused on the issues that advocates need to know and how they can organize to protect the gains towards a better food system that we have all worked so hard to achieve.
The first panel, titled New President, New Congress — The Future of Federal Food and Farm Policy, will take place at 1:30 p.m. This will be followed immediately by Strengthening Alliances for Better Food Policy.
Wes King, a policy specialist for the National Sustainable Agriculture Coalition (and former executive director of the Illinois Stewardship Alliance) will participate in both panels, and he recently contributed a 2018 farm bill outlook for Good Food on Every Table.
#4 — GROWING YOUNG FARMERS

With the average age of farmers in the United States up to around 60 years, cultivating a new generation of farmers is crucial. That is why FamilyFarmed is happy to present Routes to Farm's 2017 Beginning Farmer of the Year Award ceremony at 9 a.m. Friday.
Routes to Farm is a Chicago-centric collaboration of 13 farmers and farmer alliances who are working to help growers, serving the regional foodshed, to produce food by sustainable methods. Routes to Farm started in 2015 and is coordinated by Angelic Organics Learning Center.
#5 — PECHA…. WHAT?
PechaKucha is a trademarked presentation format in which people from a variety of backgrounds and disciplines provide fast-paced, visually driven talks about their areas of interest. FamilyFarmed, for the first time ever, will present its own PechaKucha, with presenters from across the Good Food movement spectrum, at 9:25 a.m. Friday.
So how is the name pronounced? We've heard so many variations that we're just going to go with pe-cha-koo-cha. No matter how you say it, we think you'll enjoy it.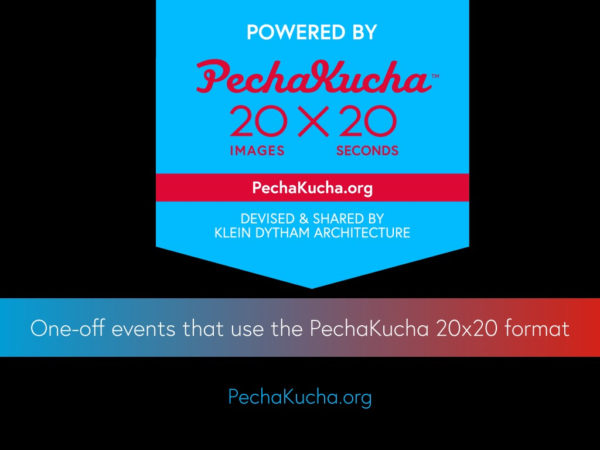 BONUS: NETWORKING RECEPTION
Friday happens to be St. Patrick's Day, so how can we end the day without lifting a glass of beer or spirits, sampling delicious Good Food treats and enjoying some outstanding networking craic. The beer, by the way, is craft, not green. We think you will be okay with that.
Oh, and even if you cannot attend the full-day Good Food Trade Show & Policy Conference, you can by a separate (very affordable) ticket for the Reception.
Slainte!