by Bob Benenson, FamilyFarmed
Two things are clear about the annual Chef BBQ fundraiser staged by Chicago's Green City Market, which took place Thursday (July 21) evening. One is that the BBQ will be one of the best food and beverage tasting events on the calendar of food-centric Chicago. The other, it seems, is that the summer weather may always be a challenge for this event.
The availability of cold craft beers, cocktails, soft drinks and water — especially water — was crucial on an evening when Chicago made like a slow oven with a heat index above 100. Yet this was less disruptive than the downpour that affected the BBQ in 2015. The summer storm that descended on Chicago this time at least had the courtesy to wait until after the participants had struck camp.
One of the favorite features of the Green City Market Chef BBQ is the opportunity to meet and chat with some of the city's top chefs and producers, many of them working the line or the beer taps. Many of them are leaders in the local farm to table (and farm to glass) movement with whom FamilyFarmed has longstanding associations.
Here is a photo essay about how Good Food and Good Drink can make a very hot night cool. All photos by Bob Benenson/FamilyFarmed unless otherwise noted.
• FamilyFarmed's Good Food Festival & Conference this past March featured a panel on chefs who are Good Food activists, moderated by Kris Moon, vice president of the James Beard Foundation. Not surprisingly, all four chefs who were on that panel were also serving their culinary art at the Chef BBQ.
From the top, Rick Bayless, master of regional Mexican cuisine at his Frontera restaurant group; Abra Berens of Stock Café at Local Foods; Paul Fehribach (in chef's coat on left), known for his historically rooted Southern cuisine at Big Jones; and Bruce Sherman of North Pond, located near the BBQ site in Chicago's Lincoln Park, with Tracey Vowell of Three Sisters Garden, a Green City Market vendor, whose corn went into the dish served by Sherman.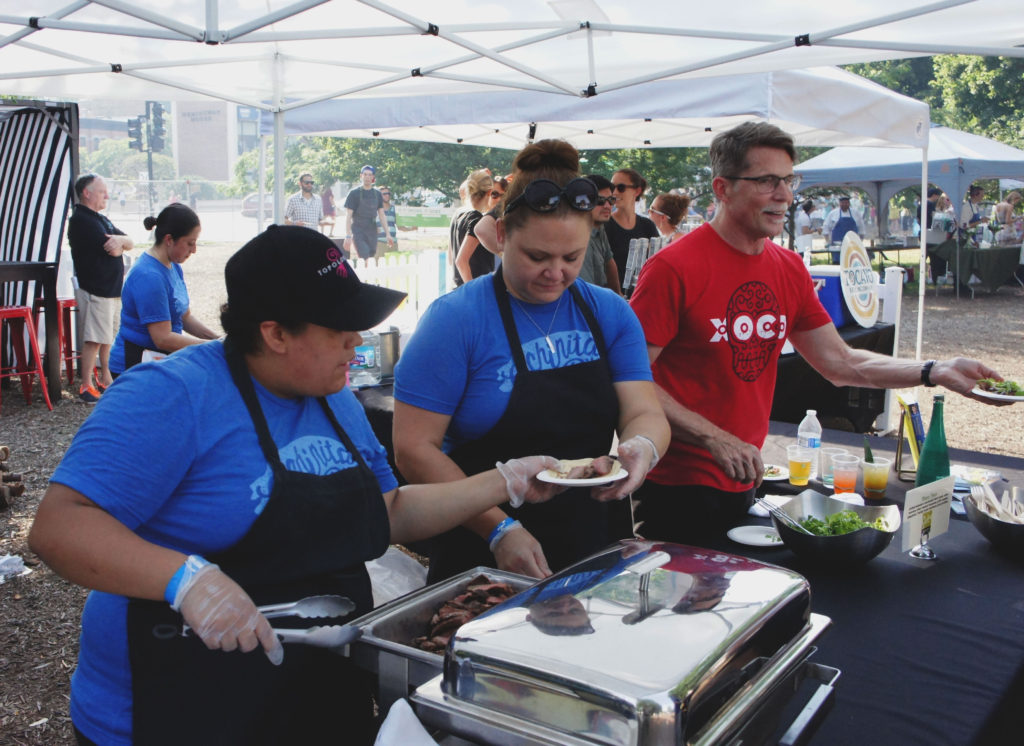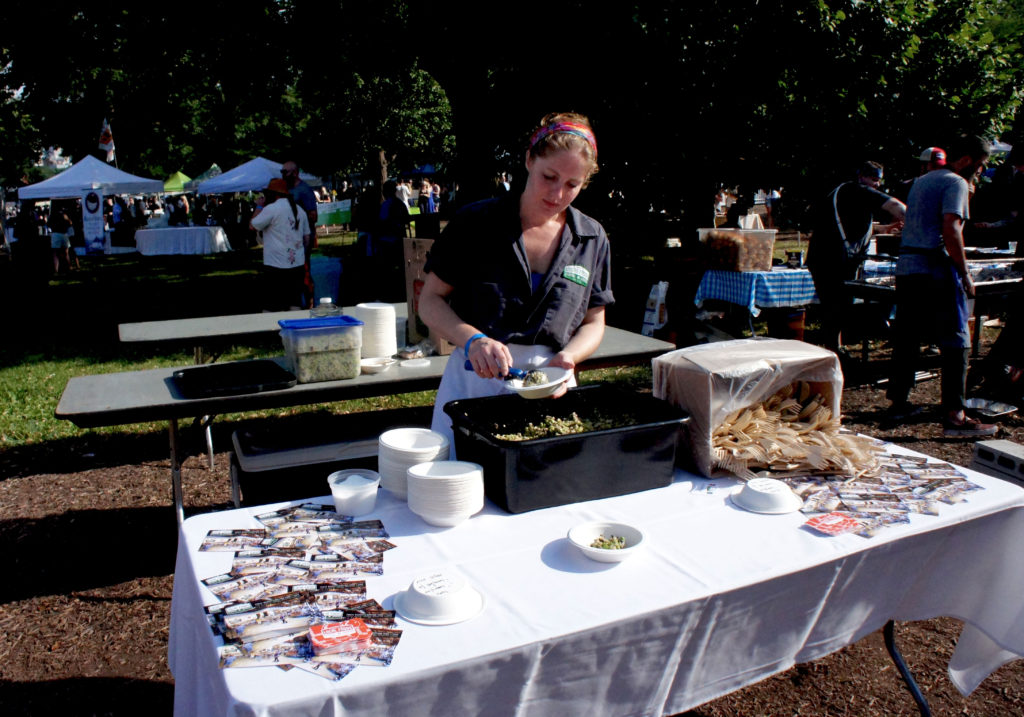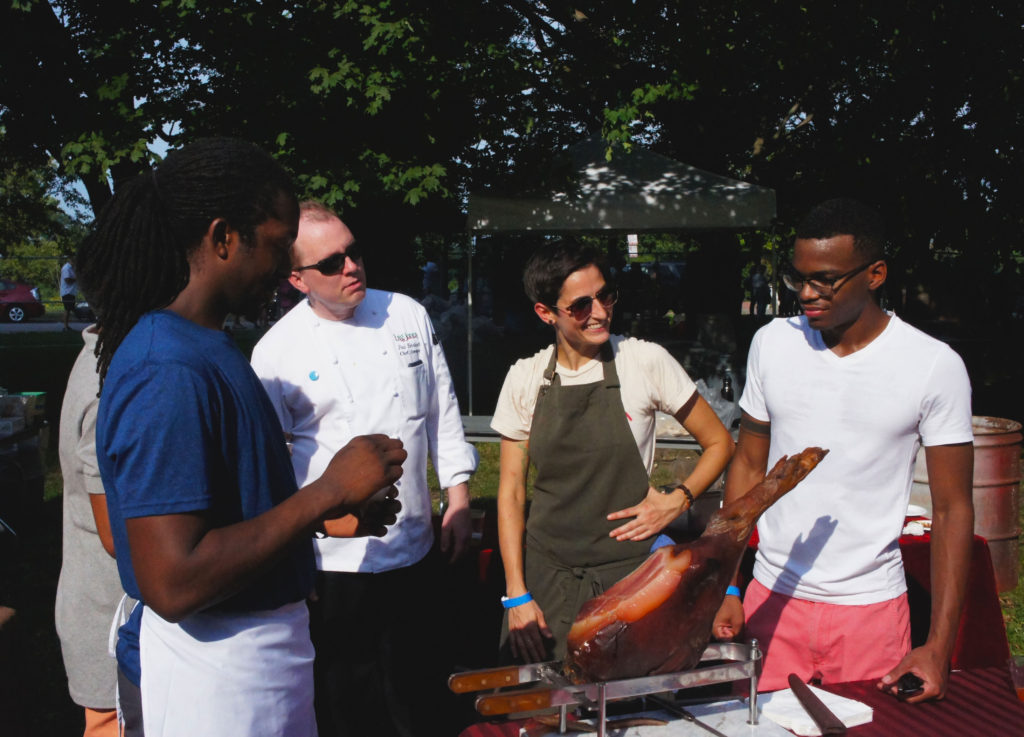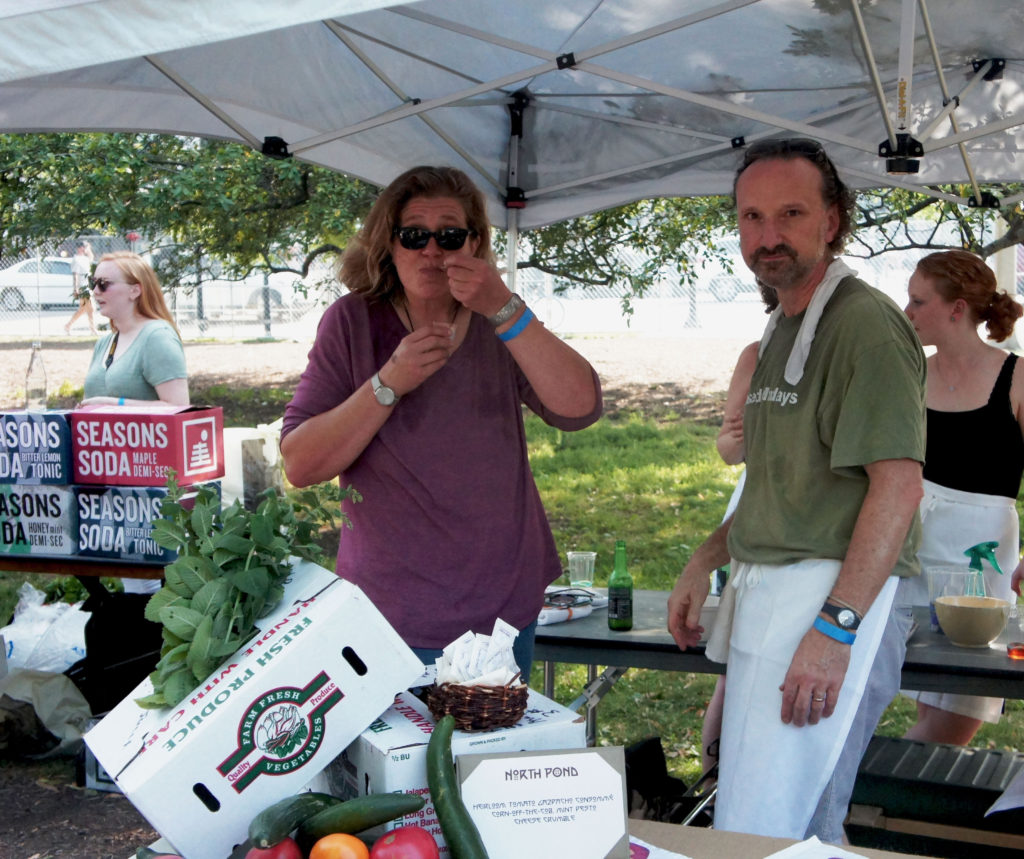 The "Farm to Table: Keeping It Real" series that is running on Good Food on Every Table includes articles focused on the work being done by Bayless and Berens.
• Many other great restaurants were represented at the Chef BBQ including: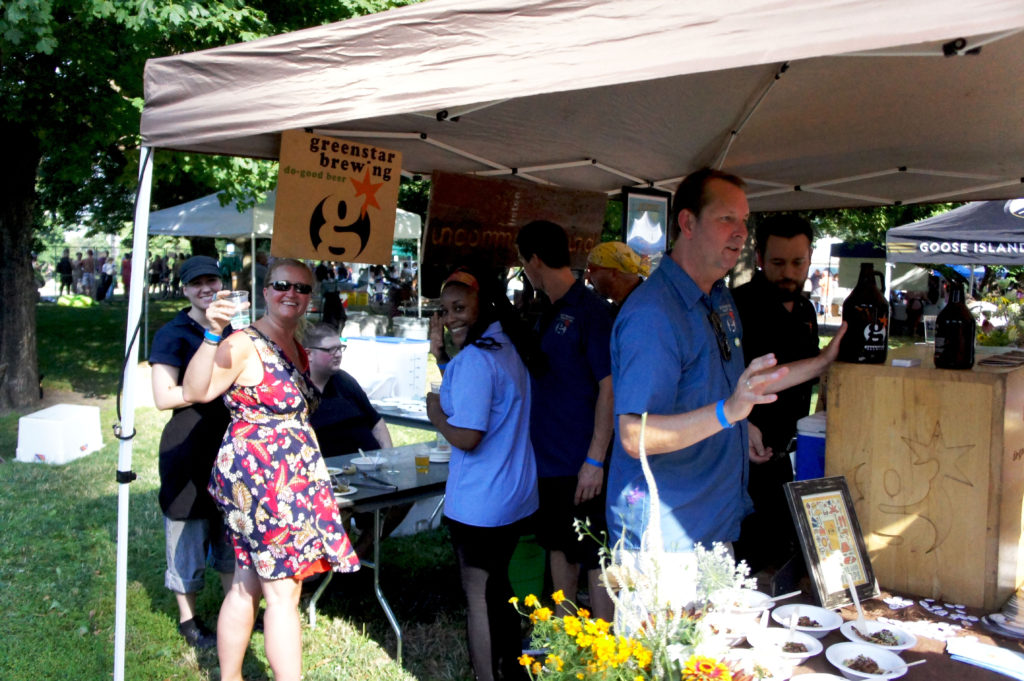 Uncommon Ground, a pioneer in Chicago farm to table, which this year is celebrating its 25th anniversary. Helen Cameron (left) and Michael Cameron (in blue shirt on right) are the owners; Helen Cameron recently participated in our "Farm to Table: Keeping It Real" series.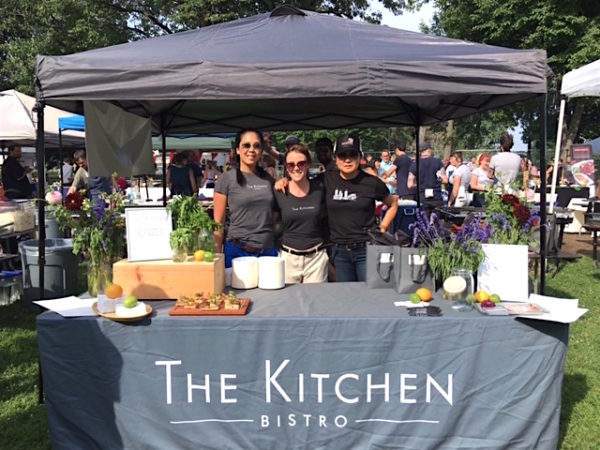 The Chicago location of the The Kitchen — a socially conscious restaurant group based in Colorado and co-founded by entrepreneur Kimbal Musk — participated in the Chef BBQ. The Kitchen Community, a nonprofit started by the restaurants, has created more than 200 school food gardens over the past five years. Johnny Anderes, the Chicago location's head chef, participated in our Farm to Table series to discuss his emphasis on local and sustainable sourcing. (Photo provided by The Kitchen)
Sarah Stegner of Prairie Grass Cafe (white coat on left) helped establish and grow Green City Market after its founding in the late 1990s and has remained active ever since.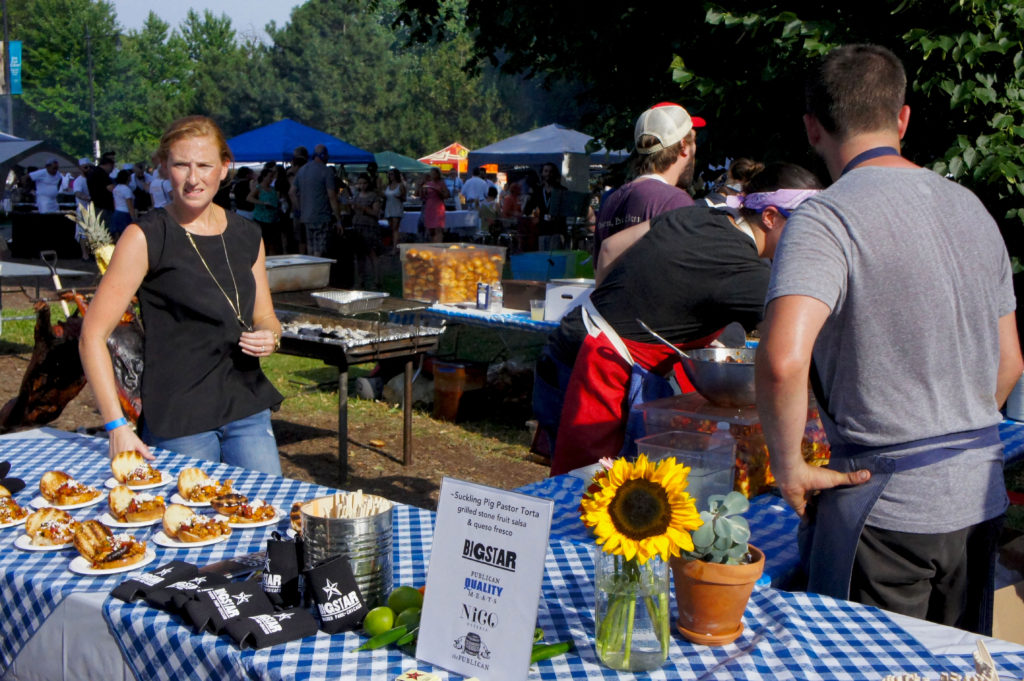 The One Off Hospitality Group, in which Good Food leader Paul Kahan is executive chef and partner, presented goodies from four of its restaurants. Kahan also is featured in our "Farm to Table: Keeping It Real" series.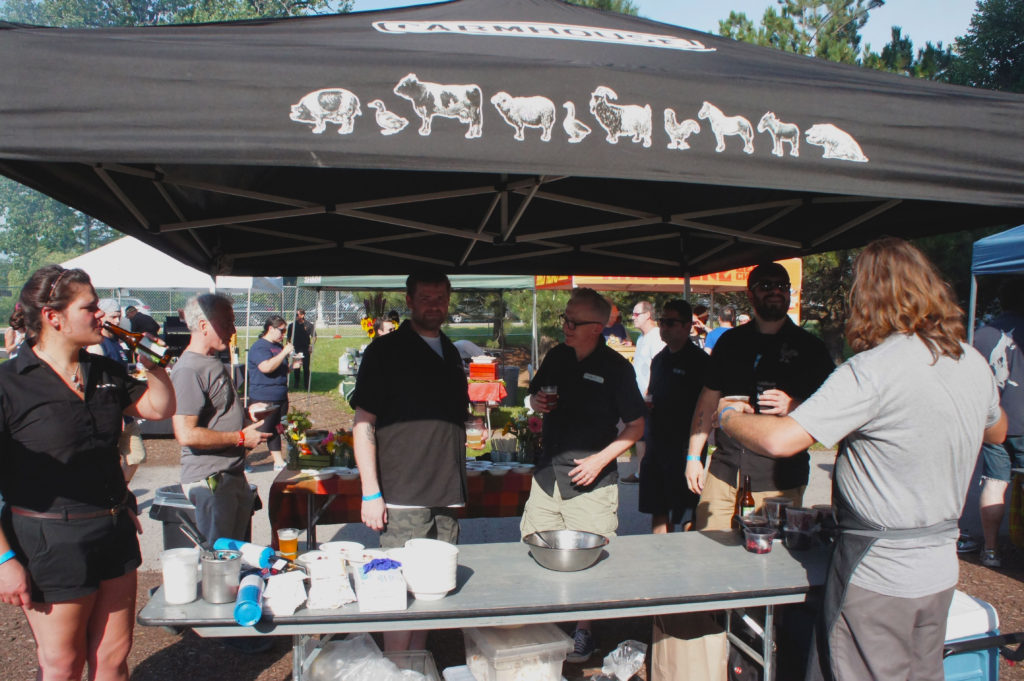 Farmhouse, a three-restaurant group in Chicago and Evanston that sources most of its ingredients from the states bordering on Lake Michigan.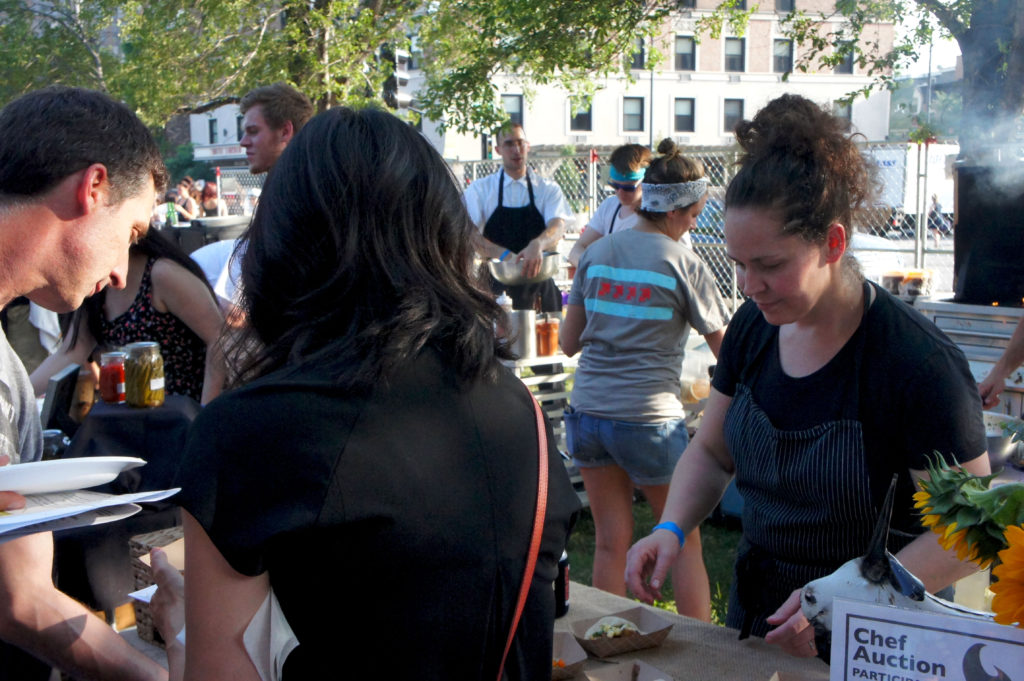 Stephanie Izard (right) of Girl and the Goat fame, whose take on Chinese cuisine at her recently opened Duck Duck Goat has received rave reviews.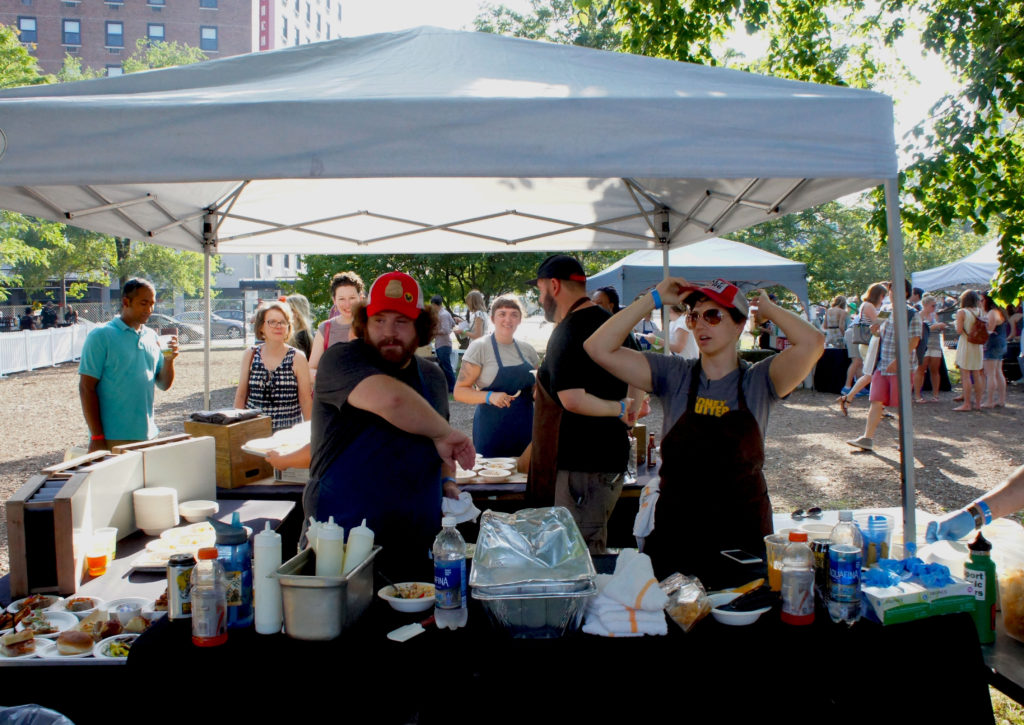 The team from Honey Butter Fried Chicken, among those who bring Good Food principles and fair treatment of employees to fast-casual dining, including chef-owners Josh Kulp (center) and Christine Cikowski (right).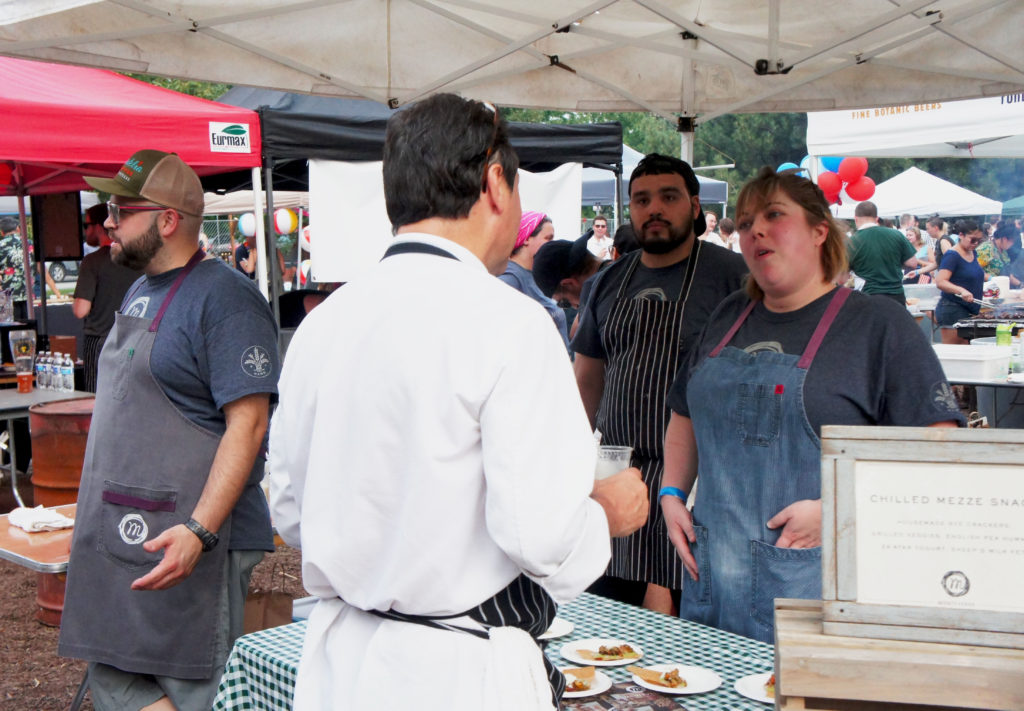 Monteverde (Chef Sarah Grueneberg is on the right).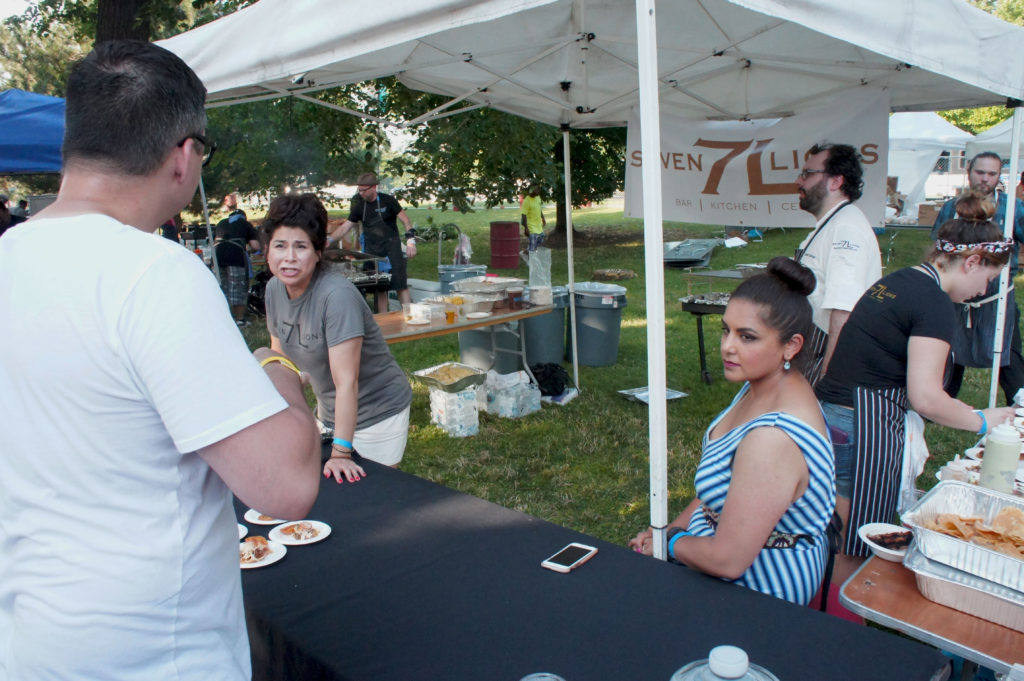 Alpana Singh (in striped dress), representing her 7 Lions restaurant, was the longtime host of the popular Check, Please! show on Chicago public television.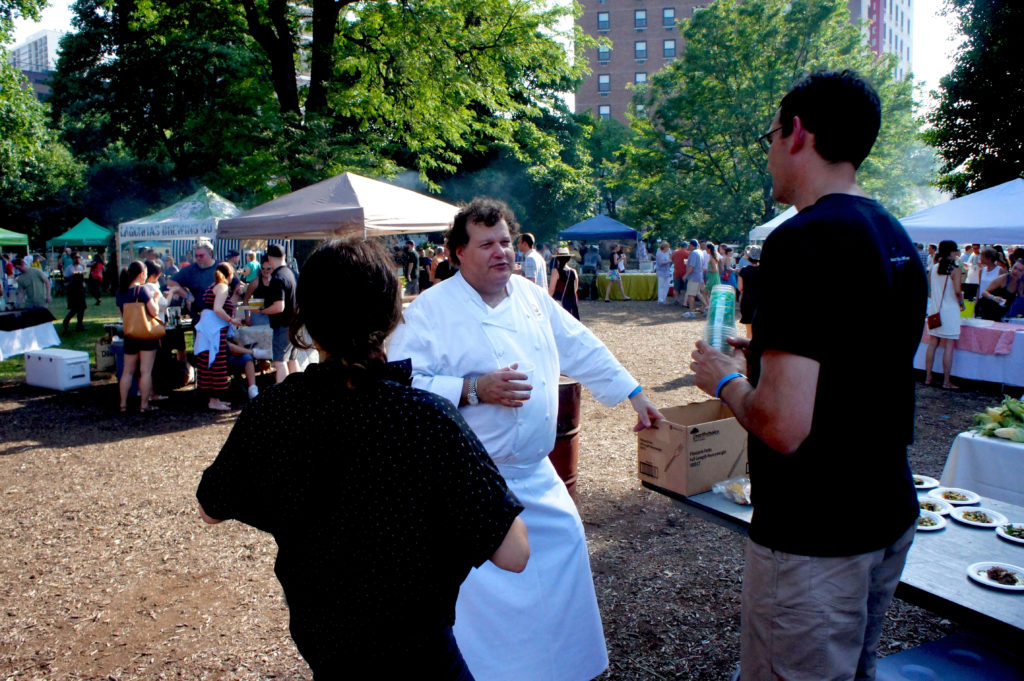 Chef Michael Kornick of DMK restaurants (in white).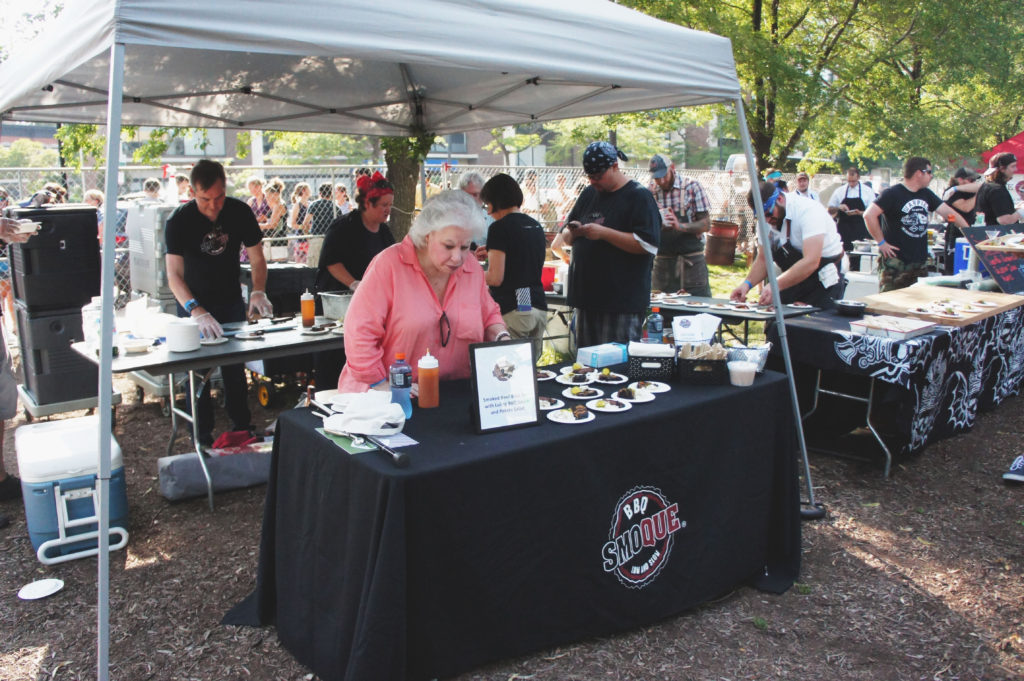 Ina Pinkney, who had a long reign as "breakfast queen of Chicago" at her Ina's restaurant, helped out at the Smoque BBQ booth.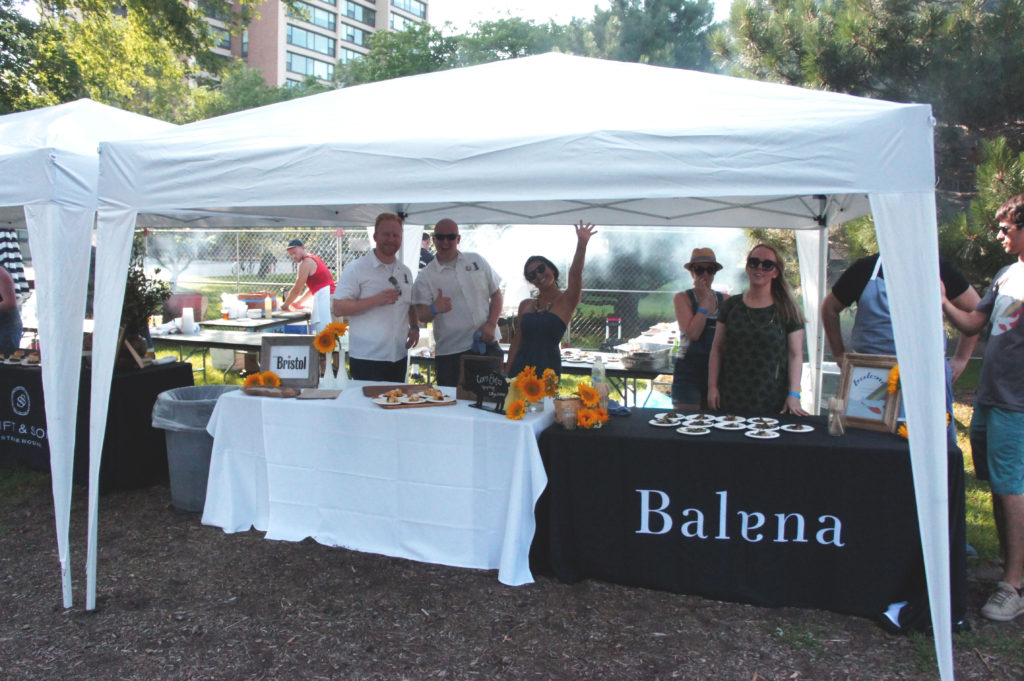 The Bristol and Balena are the flagships in the restaurant group founded by Chef Chris Pandel, another farm to table leader.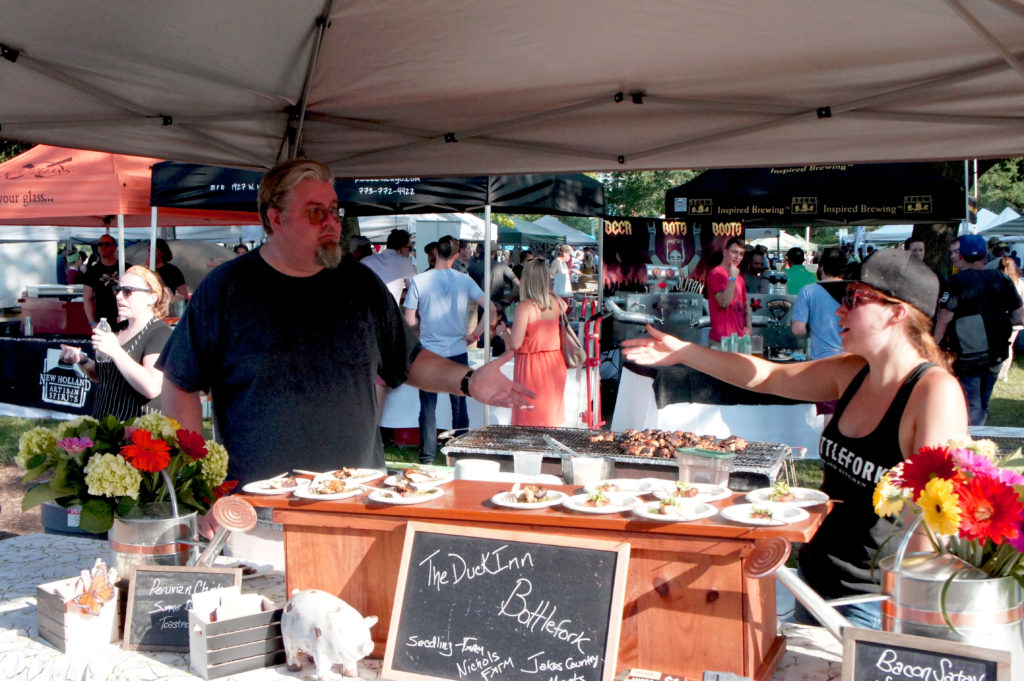 Kevin Hickey (left) of The Duck Inn and Bottlefork.
• And those beverages, though. All of the producers shown here have participated in FamilyFarmed's Good Food Festival & Conference and/or others of the organizations' events.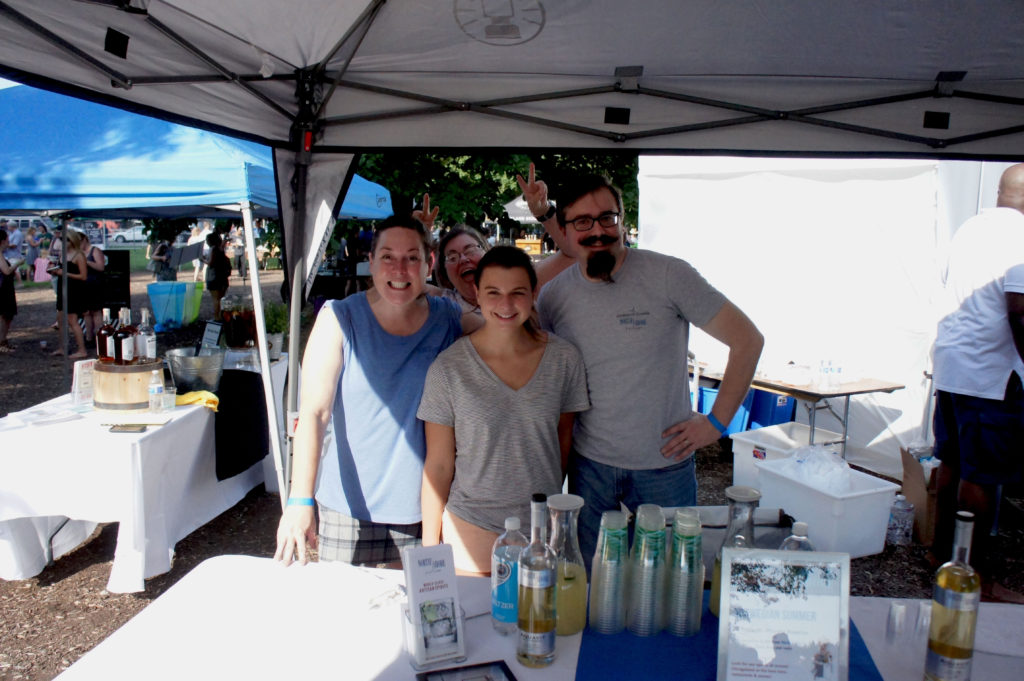 North Shore Distillery in suburban Lake Bluff, the oldest craft distillery in the Chicagoland area.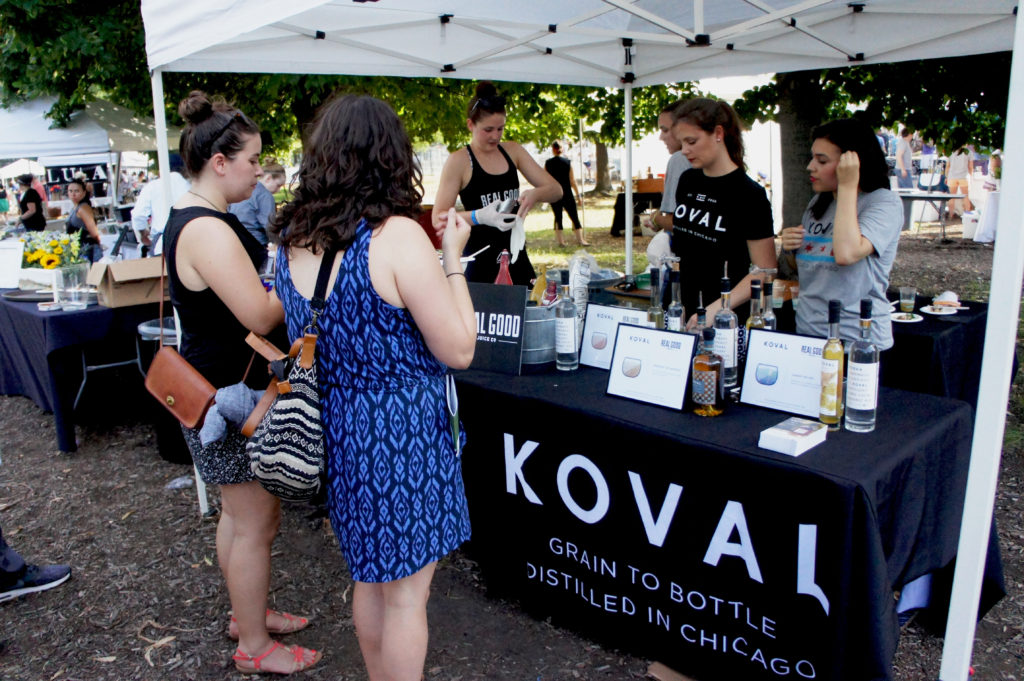 Koval, which in 2008 became the first distillery in Chicago since prior to Prohibition.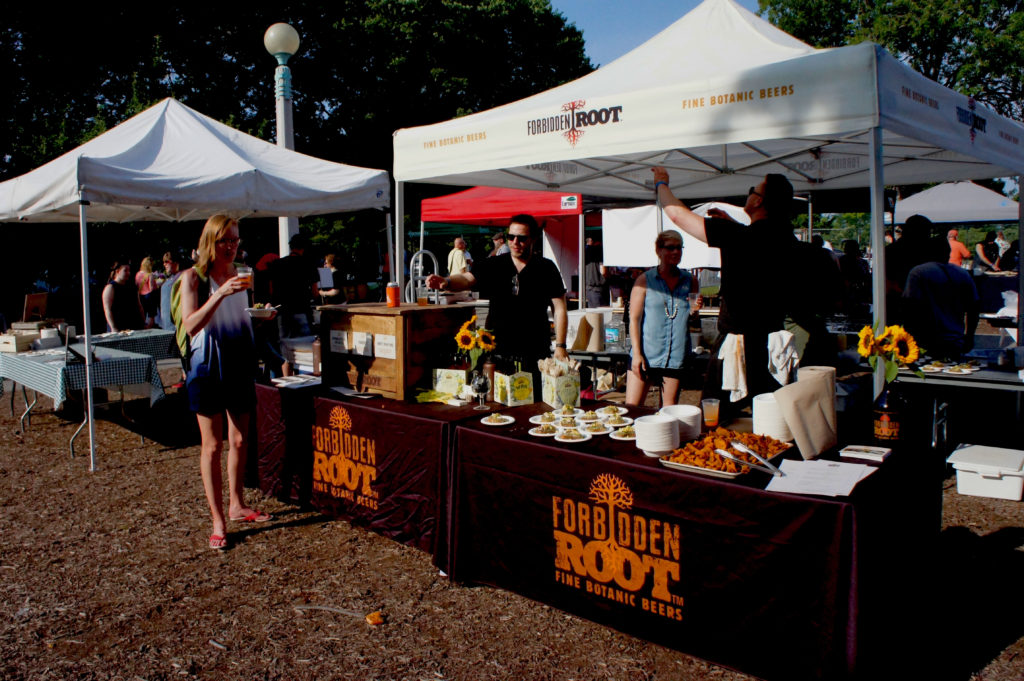 Forbidden Root, which uses botanicals and other culinary ingredients in its beers and recently opened a brewpub in Chicago.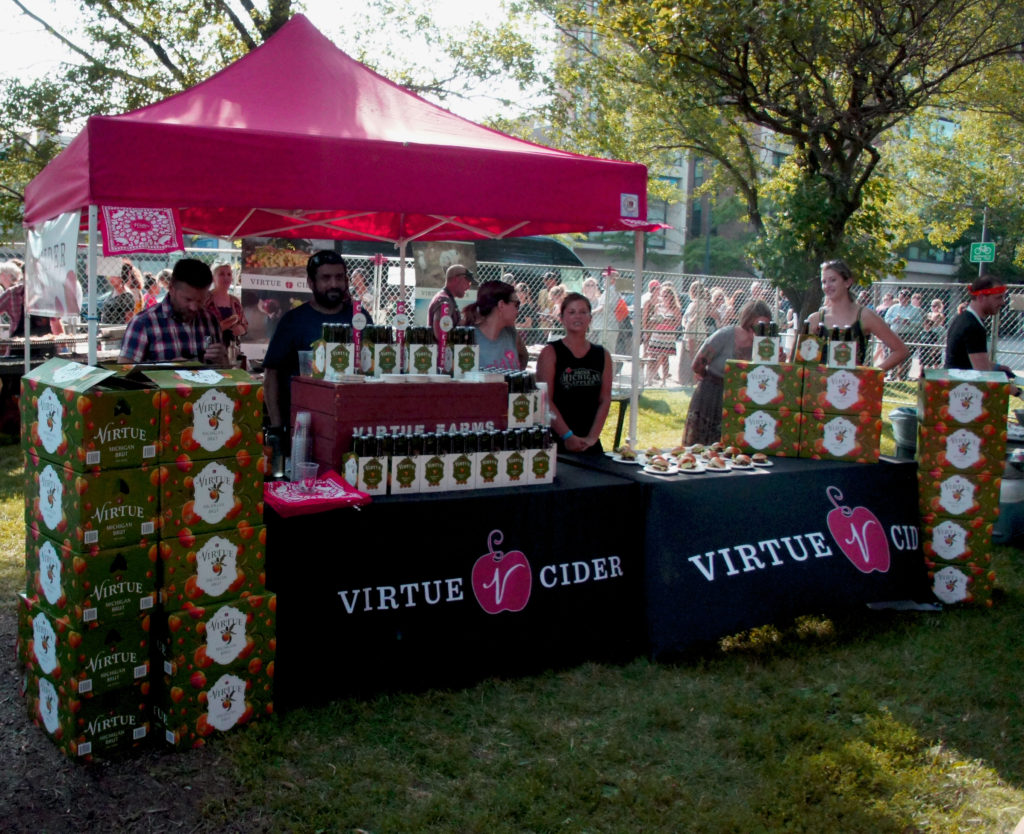 Virtue Cider of Fennville, Michigan.