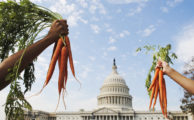 A new federal farm bill is on course to be enacted as early as next year. Sustainable farmers and Good Food advocates would have needed to be on guard to protect these programs under any circumstances. But with the volatile political environment in Washington, D.C., supporters of these programs will need to be especially engaged. The National Sustainable Agriculture Coalition has been the leading federal policy advocates for the Good Food movement for 30 years. Wes King, an NSAC policy specialist explains the political landscape for the 2018 farm bill and what advocates need to do to prepare.
Posted in

Chef activism, Chef advocacy, Direct Farm Marketing, Family Farms, Farm Bill, Farm businesses, Farm to school movement, Farmers markets, Federal farm subsidies, Food activism, Food policy, Good Food and economic development, Good Food Festivals, Good Food Policymaking, Local Food, Regional food systems, USDA
| Tagged

Beginning Farmer and Rancher Development Program, FamilyFarmed, Farm to School Grant Program, Farmers Market Promotion Program, Federal farm bill, Good Food Festival & Conference, Good Food Trade Show & Policy Conference, Illinois Stewardship Alliance, Local and Regional Food Enterprise Guaranteed Loans, Local Food Marketing Practice Survey, Local Food Promotion Program, National Sustainable Agriculture Coalition, NSAC, U.S. Department of Agriculture, Value Added Producer Grants, Wes King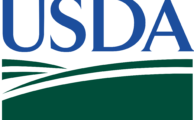 The U.S. Department of Agriculture (USDA) on Thursday announced the seven food retailers selected to participate in a seven-state pilot to test online grocery purchases by Supplemental Nutrition Assistance Program (SNAP) participants.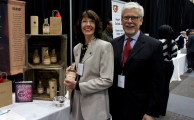 The U.S. Department of Agriculture's Value-Added Producer Grant (VAPG) Program has released $44 million in available funding this year, and applications must be postmarked by July 1. This is the right time for farmers interested in value-added production to make their move.
Posted in

Cider, Craft beverages, Farm businesses, Financing, Food Artisans, Food Entrepreneurs, Good Food business development, USDA
| Tagged

FamilyFarmed, Farm business development, Farm business grant programs, Farm businesses, Farm grants advisors, Good Food Business Accelerator, The Cider Farm, USDA, USDA Rural Development, USDA Value-Added Producer Grants, Value-added farm products