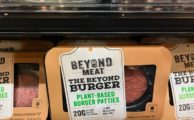 Seed 2 Growth Ventures — known more familiarly as S2G — is breaking new ground as a Chicago-based venture capital firm providing capital to cutting-edge food, restaurant and agriculture businesses in the Good Food sector. This innovative "Soil to Shelf" investment model is the reason why FamilyFarmed will present S2G Ventures with its 2017 Good Food Business of the Year Award on Thursday, at its annual Good Food Financing & Innovation Conference at Chicago's UIC Forum.
Posted in

Awards, Biodiversity, Farm businesses, Financing, Food Entrepreneurs, Good Food and economic development, Good Food business development, Good Food Festivals, Good Food Success Stories, Indoor growing, Organic farming, Pesticides and herbicides, Sustainable food business investment
| Tagged

Beyond Meat, Big Food and Good Food, Biological fertilizers, Chuck Templeton, FamilyFarmed, Good Food Business Investment, Good Food Financing &Innovation Conference, Good Food venture capital, GrubHub, Impact Engine, indoor food production, Midwestern BioAg, non-chemical pesticides, Open Table, plant-based burgers, S2G, Sanjeev Krishnan, Seed 2 Growth Ventures, Shenandoah Growers, Soil health, Sweetgreen, Terramera, Tyson Foods, Tyson New Ventures, Victor E. Friedberg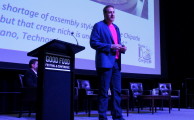 FamilyFarmed's three-day, 13th annual Good Food Festival & Conference kicks off on Thursday, March 16 at Chicago's UIC Forum with the annual Good Food Financing & Innovation Conference.
Posted in

Awards, Farm businesses, Financing, Food Entrepreneurs, Good Food and economic development, Good Food Business Accelerator, Good Food business development, Good Food Festivals, Good Food Financing Fair, Sustainable conferences, Sustainable food business investment
| Tagged

2X Consumer Products Growth Partners, A.T. Kearney, Big Food and Good Food, FamilyFarmed, FamilyFarmed Good Food Business of the Year, Good Food business networking, Good Food company buyouts, Good Food Festival, Good Food Festival & Conference, Good Food Financing &Innovation Conference, Good Food Financing Fair, Good Food investment, Good Food Trade Show & Policy Conference, Lifeway, S2G Ventures