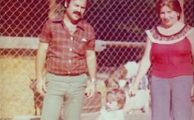 Kefir is a probiotic fermented dairy drinkthat originated in Russia in the 19th century and only recently has developed a growing consumer market in the United States. The main catalyst for the rising interest in this product is Lifeway Kefir, started in 1986 by Soviet refugee Michael Smolyansky and today run by his children. Julie Smolyansky, the company's CEO, writes here about the family's gratitude to the United States; she will participate on a panel about Big Food's Embrace of Good Food at FamilyFarmed's Financing & Innovation Conference on March 16.
Posted in

Dairy, Fermentation, Food and health, Food Artisans, Food Entrepreneurs, Good Food business development, Good Food Festivals, Good Food marketing, Healthy eating, immigration, Sustainable dairy
| Tagged

2X Consumer Products Growth Partners, A.T. Kearney, FamilyFarmed, Good Food entrepreneurs, Good Food Festival & Conference, Good Food Financing &Innovation Conference, Julie Smolyansky, kefir, Lifeway, Lifeway Kefir, probiotic foods, S2G Ventures, Soviet refugees in America
The Chicago suburb of Mundelein isn't quite yet famous for kombucha, a fermented tea with healthy probiotic properties that in recent years has drawn a growing consumer base. But if hard work and passion are the keys to entrepreneurial success, then Susan Fink's Karma Kombucha is going to turn Mundelein into a kombucha capital.
Posted in

Craft beverages, Financing, Food and health, Food Artisans, Food Entrepreneurs, Functional foods, Good Food and economic development, Good Food Business Accelerator, Good Food business development, Good Food Festivals, Good Food Financing Fair, Good Food marketing, Sugar, Sustainable food retailing
| Tagged

FamilyFarmed, food and health, Food Entrepreneurs, Good Food Business Accelerator, Good Food Festival, Good Food Festival & Conference, Good Food Financing Fair, health properties of kombucha, Karma Kombucha, kombucha, kombucha entrepreneurs, probiotic foods