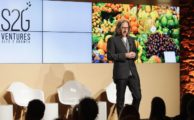 The Good Food Financing & Innovation Conference this Thursday (March 16) kicks off FamilyFarmed's 13th Good Food Festival & Conference — the nation's longest-running annual event focused on locally and sustainably produced food. Here are our five top reasons to attend
Posted in

Awards, Financing, Food Entrepreneurs, Good Food and economic development, Good Food Business Accelerator, Good Food business development, Good Food Festivals, Good Food Financing Fair, Good Food marketing, Good Food Success Stories, Sustainable food business investment, Value Added Products
| Tagged

'Laine's Bake Shop, 2X Consumer Products Growth Partners, A.T. Kearney, Andrew Whitman, Beyond Meat, Bill Weiland, Chicago Botanic Garden, Chicago Treasurer Kurt Summers, Eli's Cheesecake, FamilyFarmed, Farmer's Fridge, Fortune Fish & Gourmet, Good Food Business Accelerator, Good Food Festival & Conference, Good Food Financing &Innovation Conference, Gotham Greens, KeHe, Kresge Foundation, Lifeway Kefir, Midwest BioAg, MightyVine, Presence Marketing, S2G, Seed 2 Growth Ventures, Spiral Sun Ventures, Sweetgreen, UNFI, Victor Friedberg, Whole Foods Market, Windy City Harvest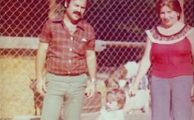 Kefir is a probiotic fermented dairy drinkthat originated in Russia in the 19th century and only recently has developed a growing consumer market in the United States. The main catalyst for the rising interest in this product is Lifeway Kefir, started in 1986 by Soviet refugee Michael Smolyansky and today run by his children. Julie Smolyansky, the company's CEO, writes here about the family's gratitude to the United States; she will participate on a panel about Big Food's Embrace of Good Food at FamilyFarmed's Financing & Innovation Conference on March 16.
Posted in

Dairy, Fermentation, Food and health, Food Artisans, Food Entrepreneurs, Good Food business development, Good Food Festivals, Good Food marketing, Healthy eating, immigration, Sustainable dairy
| Tagged

2X Consumer Products Growth Partners, A.T. Kearney, FamilyFarmed, Good Food entrepreneurs, Good Food Festival & Conference, Good Food Financing &Innovation Conference, Julie Smolyansky, kefir, Lifeway, Lifeway Kefir, probiotic foods, S2G Ventures, Soviet refugees in America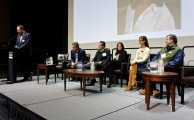 There are plenty of business success stories that emerge in the food world. To be a Good Food success story — like the four featured at FamilyFarmed's Good Food Financing & Innovation Conference in Chicago Thursday — has a special requirement: a commitment to the values of local, sustainable, natural, and healthy food that is the foundation of the fast-growing Good Food movement.
Posted in

Financing, Food Artisans, Food Entrepreneurs, Good Food business development, Good Food Festivals, Good Food Financing Fair, Good Food marketing, Good Food Success Stories, Spirits, Sustainable food business investment
| Tagged

Argo Tea, FarmedHere, Good Food entrepreneurs, Good Food Festival & Conference, Good Food Financing &Innovation Conference, Good Food Success Stories, Koval distillery, Lifeway Kefir