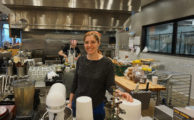 There are many "farm to table" chefs in our hometown of Chicago, but Abra Berens embodies both ends of that equation.Abra is the executive chef at Stock Café at Local Foods. She also is so committed to local and sustainable food that she started Bare Knuckle Farm, located in the northern part of her home state of Michigan. Abra will participate the Frontera 30th Anniversary Celebration, a joint fundraiser for his Frontera Farmer Foundation and FamilyFarmed, which will take place on Sunday, April 30 at the Art Institute of Chicago.
Posted in

Chef activism, Chef advocacy, Commodity agriculture, Direct Farm Marketing, Family Farms, Farm businesses, Farm to table dining, Farm to Table: Keeping It Real, Food activism, Food Entrepreneurs, Food waste, Frontera 30th Anniversary Celebration, Frontera Farmer Foundation, Good Food Dining, Good Food restaurant trends, Good Food tasting events, Local Food, Restaurants and Good Food
| Tagged

Abra Berens, Alice Waters, Ballymaloe Cookery School, Bare Knuckle Farm, chef activism, Darina Allen, FamilyFarmed, food industry labor practices, food waste, Frontera 30th Anniversary Celebration, Frontera Farmer Foundation, Frontera Grill, Paul Virant, Rick Bayless, Stock Cafe at Local Foods, Vie restaurant, Zingerman's Deli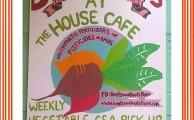 Good Food on Every Table recently invited readers across the country to share their stories about the Good Food scene in their hometowns. We want to thank Patty Rubeck of DeKalb, Illinois — founder of "Eat Local DeKalb" — for being the first to accept the invitation.
Posted in

Commodity agriculture, CSAs, Direct Farm Marketing, Farmers markets, Good Food marketing, Local Food, Regional food systems, Small Farmers
| Tagged

Community Supported Agriculture, CSAs, DeKalb, DeKalb Community Gardens, Eat Local DeKalb, farmers markets, Good Food movement, Illinois, Kish Health Systems, Thrive farmers market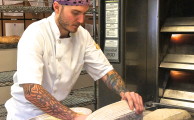 by Bob Benenson, FamilyFarmed Bread, especially bread made with wheat flour, has come under scrutiny in recent years. Some nutritional experts and consumers have turned against it, viewing it as the root of a variety of health issues, from gluten sensitivity to weight gain. These sentiments spawned a rapid rise in interest in gluten-free bread […]
Posted in

Ancient grains, Bread, Commodity agriculture, Eating Disorders, Fermentation, Food and health, Food Artisans, Food Entrepreneurs, Good Food business development, Good Food Dining, Good Food Festivals, Good Food restaurant trends, Heirloom foods, Sustainable food cooking, Sustainable food retailing
| Tagged

Baker Miller, Good Food Festival, Good Food Festival & Conference, Greg Wade, One Off Hospitality, Paul Kahan, Publican Quality Bread, Publican Quality Meats, Spence Farm, Stephanie Izard, Treasure Island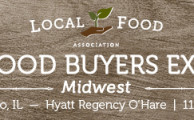 The Local Food Association (LFA) is the only national trade association for those in the business of local food. And it will stage its inaugural event, the LOCAL FOOD BUYERS EXCHANGE – Midwest, on Thursday, Nov. 6 at Hyatt Regency O'Hare in the Chicago suburb of Rosemont.
A column by Tom Philpott of Mother Jones magazine says the current U.S. agricultural system, heavily oriented toward producing massive amounts of commodity crops such as corn and soybeans, is a huge money-loser for farmers… and for American taxpayers.