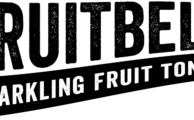 FamilyFarmed's Good Food Financing & Innovation Conference, coming up on Thursday, is Chicago's must-attend event of the year for investors, retailers, wholesalers, distributors and others who want a heads up about the region's most promising Good Food businesses and products. And the centerpieces of this world-class networking event are the business pitch event and the Financing Fair.
Posted in

Family Farms, Financing, Food Entrepreneurs, Good Food and economic development, Good Food Business Accelerator, Good Food business development, Good Food Festivals, Good Food Financing Fair, Good Food marketing, Sustainable conferences, Sustainable food business investment
| Tagged

'Laine's Bake Shop, 1st Farm Credit Services, Accion Chicago, Around the Bend Beer, Bluestein Associates, Broad Shoulders BBQ, Colonial Funding LLC, FamilyFarmed, Fruitbelt, Full Belly Foods, Good Food Business Accelerator, Good Food business development, Good Food Business Investment, Good Food Financing &Innovation Conference, Good Food Financing Fair, Here, Iroquois Valley Farms, Justice of the Pies, Mindful Indulgences, Nana Organic, Nutritional Decadence, Phoenix Bean tofu, Pleasant House Pub, Poppilu, Royal Pies, Sacred Serve, Self-Help Ventures, Simply Native, Skinny Souping, Skyline Kitchen, SLoFIG, Spark of the Heart, Spice Foods, Spiral Sun Ventures, Tea Squares, The Cider Farm, The Eating Well, The Hatchery, The Kombucha Room Chicago, the zen of slow cooking, Tiny But Mighty Foods, U.S. Small Business Administration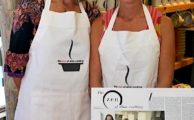 The spice mixes and recipes developed by the zen of slow cooking help busy people make easy slow cooker meals that enable them and their families to have delicious dinners waiting for them when they get home. And owners Meg Barnhart and Jane McKay continue their mission to provide employment and cooking lessons for developmentally challenged adults.
Posted in

Food and community, Food and health, Food Artisans, Food education, Food Entrepreneurs, Good Food and economic development, Good Food business development, Good Food Festivals, Good Food marketing, home cooking
| Tagged

Employment for adults with learning disabilities, FamilyFarmed, food and social mission, Good Food Festival & Conference, Slow cookers, Spice blends, Spice blends for slow cooking, the zen of slow cooking