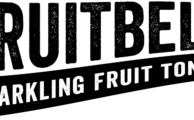 FamilyFarmed's Good Food Financing & Innovation Conference, coming up on Thursday, is Chicago's must-attend event of the year for investors, retailers, wholesalers, distributors and others who want a heads up about the region's most promising Good Food businesses and products. And the centerpieces of this world-class networking event are the business pitch event and the Financing Fair.
Posted in

Family Farms, Financing, Food Entrepreneurs, Good Food and economic development, Good Food Business Accelerator, Good Food business development, Good Food Festivals, Good Food Financing Fair, Good Food marketing, Sustainable conferences, Sustainable food business investment
| Tagged

'Laine's Bake Shop, 1st Farm Credit Services, Accion Chicago, Around the Bend Beer, Bluestein Associates, Broad Shoulders BBQ, Colonial Funding LLC, FamilyFarmed, Fruitbelt, Full Belly Foods, Good Food Business Accelerator, Good Food business development, Good Food Business Investment, Good Food Financing &Innovation Conference, Good Food Financing Fair, Here, Iroquois Valley Farms, Justice of the Pies, Mindful Indulgences, Nana Organic, Nutritional Decadence, Phoenix Bean tofu, Pleasant House Pub, Poppilu, Royal Pies, Sacred Serve, Self-Help Ventures, Simply Native, Skinny Souping, Skyline Kitchen, SLoFIG, Spark of the Heart, Spice Foods, Spiral Sun Ventures, Tea Squares, The Cider Farm, The Eating Well, The Hatchery, The Kombucha Room Chicago, the zen of slow cooking, Tiny But Mighty Foods, U.S. Small Business Administration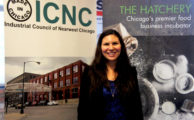 The Hatchery, a food business incubator in Chicago, started up just last year with a small space but big plans. Those plans are now taking a giant step toward fruition with $2 million in economic development funding that is being provided by the City of Chicago. The Hatchery also will participate in FamilyFarmed's Good Food Festival & Conference March 17 and 18.
Posted in

Financing, Food and community, Food and technology, Food Entrepreneurs, Good Food and economic development, Good Food Business Accelerator, Good Food business development, Good Food Festivals, Supply chain
| Tagged

1871, Accion, FamilyFarmed, food business incubators, Good Food Business Accelerator, Good Food Festival, Good Food Festival & Conference, Good Food Financing &Innovation Conference, Good Food Trade Show & Policy Conference, ICNC, Indian As Apple Pie, Industrial Council of Nearwest Chicago, Kitchfix, Let Them Eat Candles, Lorenzo's Delectables, Read It & Eat, Tea Squares, The Chow Brothers, The Hatchery, The Paleo Cookie Company, Think Jerky, Victory Dance Foods, Zen of Slow Cooking