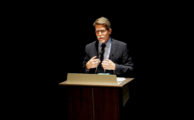 Interest in a better way to eat is ingrained in the culinary culture in Chicago. So the Jean Banchet Culinary Awards ceremony — which doubles as a fundraiser for the Cystic Fibrosis Foundation — is always a good day for Good Food.
Posted in

Awards, Chef advocacy, Farm to table dining, Farmers markets, Food activism, Food Artisans, Food Entrepreneurs, Good Food Business Accelerator, Good Food Dining, Good Food restaurant trends, Jean Banchet Awards, Restaurants and Good Food, Whole Foods Market
| Tagged

5 Loaves Eatery, Chef Paul Kahan, Chicago restaurants, FamilyFarmed, Frontera restaurant group, Good Food Business Accelerator, Good Food Festival, Good Food movement, Growing Home, Jean Banchet Awards, Nomad pizza Chicago, One Off Hospitality Group, Rick Bayless, Tea Squares, Whole Foods Market Englewood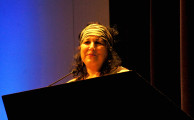 Chicago's culinary community recently celebrated its top honors at the annual Jean Banchet Awards. The winners underscored he ever-increasing prominence of a Good Food ethos in the city's restaurant community.
Posted in

Awards, Cocktails, Farm to table dining, Farmers markets, Food Artisans, Food Entrepreneurs, Good Food Dining, Good Food restaurant trends, Jean Banchet Awards, Sustainable dining
| Tagged

B. Hospitality Group, Brindille, Carrie Nahabedian, Chicago restaurants, Chris Pandel, Cystic Fibrosis Foundation, Fat Rice, Floriole, Jean Banchet Awards 2016, Lula Cafe, Naha, Parachute Restaurant, Sportsman's Club, Vera Restaurant